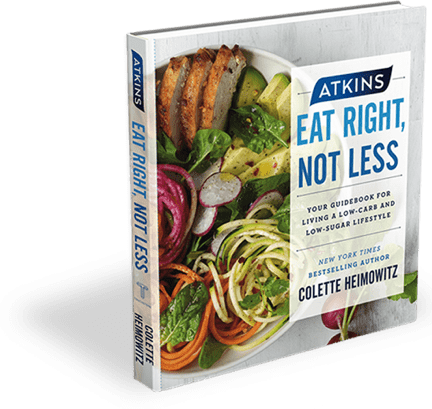 Atkins®: Eat Right, Not Less
Your Guidebook to Living a Low-Carb and Low-Sugar Lifestyle
New from Atkins, this revolutionary guide to a low carbohydrate lifestyle fully illustrated and packed with 100 delicious whole-food recipes—will teach you to eat right, not less, to reach your weight management goals and achieve optimal health.
×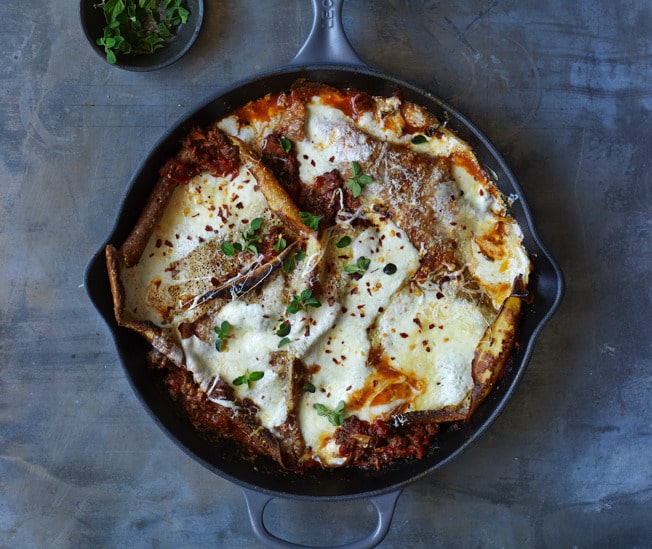 IT'S TIME TO RETHINK "DIET"
Atkins has been a leading brand for more than forty years, using proven scientific research to help millions achieve weight-loss goals by controlling carbohydrate consumption. Today, thanks to the movement that Dr. Robert Atkins started, nearly 3 out of 4 adults are actively managing their carb intake. But while many Americans would like to lose weight, most don't want to adhere to a program; diet has become a four letter word.
Filled with 100 delicious whole food recipes low in carbs and sugar, and with simple solutions for eating the foods we love in a healthier way, this all-new Atkins guide focuses on eating right—not less—for painless weight management and better overall health. You will find meal plans packed with variety, healthy takes on classic comfort foods, and tips for creating a low carb kitchen and for setting achievable goals. Atkins: Eat Right, Not Less features a guide to the Hidden Sugar Effect and how to avoid it, and will teach you how to eat the right balance of proteins, healthy fats, and nutrient-dense carbohydrates to experience optimal health and effortless weight loss.
As flexible as it is inspiring, Atkins: Eat Right, Not Less will show you how to enjoy the benefits of a lower-carb lifestyle—on your own terms.
×
WHAT'S INSIDE
PART I: EAT RIGHT, NOT LESS
1: The Hidden Sugar Effect
2: How Atkins Works
3: Let's Get Started
4: Atkins Your Way: Atkins 20, Atkins 40, or Atkins 100
5: Living a Low-Carb and Low-Sugar Lifestyle: Small Changes = Big Results
PART II: LET'S GET COOKING
6: Breakfast
7: Snacks and Sides
8: Soups and Stews
9: Salads
10: Appetizers
11: 15-Minute Meals
12: One Pot Meals
13: Just Desserts
PLUS: Meal plans, illustrations and photographs throughout, grocery lists, and more!