Low Carb Diets
For decades, diets focused primarily on eating less to manage your weight. A low carb diet limits the amount and types of carbs you eat. Particularly ones found in sugary foods and processed grains.


What is a Low Carb Diet?
With Atkins, you will choose food, not calories. While quantity plays some role, it's far more important to know what your body does with what you eat. The Atkins way satisfies the body, creating greater energy, a steady fat burning metabolism, and less stored fat. Many carbohydrates are really just complex sugars, and when there is too much sugar in your bloodstream, your body stores it as fat. A low carb diet focuses on limiting carbohydrates to help the body burn fat instead of sugar for fuel. This results in you feeling more satisfied and creates more energy, a higher metabolism, and less stored fat.
What does it mean to live a Low Carb Lifestyle?

Introduction to the Atkins® Low Carb Diet & Types of Low Carb Diets
After limiting his patients' intake of sugar and carbohydrates, Dr. Atkins, a well-known cardiologist, observed that eating right—not less—improved his patients' health, contributed to weight loss, and reduced chronic health issues. Over the last 45 years, mounting evidence has supported Dr. Atkins' low carb diet findings.
Who is the Low Carb Diet For?
A low carb diet is for anyone* who wants to improve their health! There are many different types of low carb diets, and not everyone's body responds the same way to every method. The key is finding a match for your body and metabolism. Whether you are looking to lose weight, maintain a healthy lifestyle, are just starting out with your low carb lifestyle, or you have previously been unsuccessful on other diets, there is an Atkins plan for you.
*Consult your physician before starting any diet plan
Why is Atkins Different?
Atkins 20®, Atkins 40® and Atkins 100™ low carb approach is designed to "flip the body's metabolic switch" from burning carbs to burning fat. Unlike other low carb diets, Atkins gradual carb introduction limits blood sugar and insulin spikes, which helps avoid hunger and cravings that can result in overeating and weight gain. And not only is Atkins easier to follow than some other low carb diets, with you also get more food choices and a better balance of protein, macronutrients, healthy fats, and fiber. Independent peer review published studies have demonstrated that the low carb Atkins Diet improves health markers for heart disease, insulin resistance, diabetes, among other health benefits.
Why is Atkins different from other low carb diets? Compare here!
Want an in depth look at how Atkins stacks up?

What to Eat on a Low Carb Diet
The Atkins 20 plan consists of four low carb phases, with gradual increased carb intake for each phase. Depending on your needs, you will start in the phase that allows you to find the ideal carbohydrate balance for weight loss or maintenance. Although each phase has its own specific eating requirements, Atkins dieters are encouraged to eat an array of delicious and healthy food options to maintain and change their eating habits as they progress through the phases.
Atkins 20 Low Carb Diet Works in Phases
Atkins 40 Low Carb Diet Is About Eating Right, Not Less
Atkins 40 is an easy low carb diet plan for those with less than 40 pounds to lose. You start by eating 40 grams of net carbs, 4 to 6-ounce servings of protein and 2 to 4 servings of fat per day. As you approach your weight loss goals, you start to increase your carbohydrate intake. By offering flexible eating options and a variety of food choices, it is simple to follow and easy to lose weight on Atkins 40 from day one.
Atkins 100 is the Easy and Effective Low Carb Lifestyle
Atkins 100 is an easy low carb plan based on portion control and eating 100g net carbs per day. If you want to live a healthy lifestyle and maintain your current weight, want the widest variety of food choices are breastfeeding with the goal to maintain your weight* or are pregnant*, Atkins 100 could be a great fit for you. With Atkins 100 you can enjoy a range of food that you choose from. From protein, healthy fats , lots of veggies to whole grains and starchy vegetables , there is an extensive list of food to plan your meals around while maintaining a healthy weight and feeling satisfied.
* Consult your physician before starting any diet plan
Foods to Eat
Foods To Avoid

Benefits of a Low Carb Diet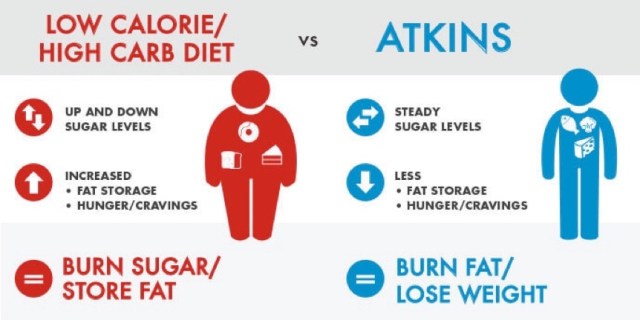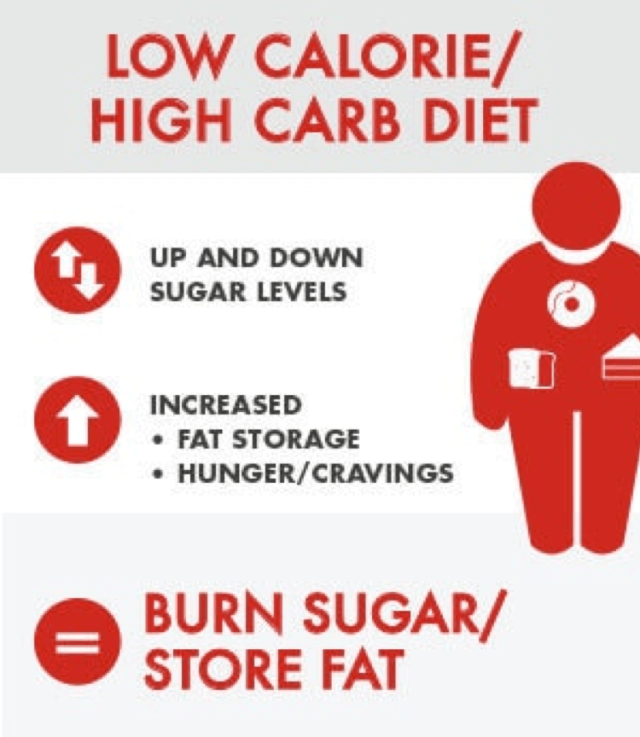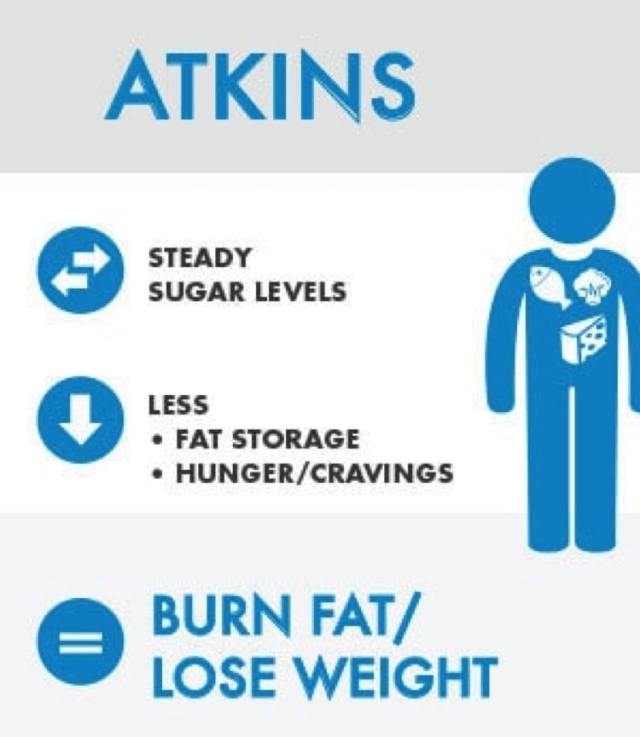 The Benefits of a Low Carb Diet

Does a Low Carb Diet Work?
Overwhelmingly, yes!
A typical diet reduces calories, but is still high in carbohydrates (and sugar). Many people on a low calorie diet constantly cycle between sugar highs and lows, leaving them more fatigued and hungry and without any weight loss. With a low carb diet like Atkins, limiting your carbohydrates means your body steadily burns fat for fuel, which contributes to higher, consistent energy levels throughout the day, allowing you to reach weight loss and weight maintenance goals. Learn to eat right, not less with Atkins.