* The average person can expect to lose 1-2 lbs. per week. Results may vary. Weight loss is influenced by exercise, food consumed and diet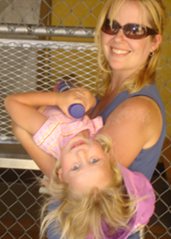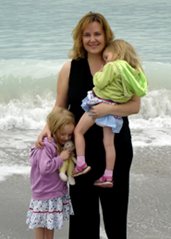 My Story:
There I was, standing on the beach trying to hide behind my daughters because I hated how I looked. It was a wonderful vacation, but I'm in very few pictures because I felt awful about my body. No swimming suit for me.
Well, I made the commitment to lose weight and Atkins was it. I'd seen other family members lose on it and thought I'd try. When I'd get on the scale, I couldn't believe how the numbers were going down.
The next summer, I was enjoying swimming and hanging out at the pool in my swimming suit. Happy. Not embarrassed. Enjoying time with my daughters. Participating. Not just sitting there hiding and watching them have fun. It feels wonderful!
My Goals:
I am happy to be in the 130's – really. The thought of weighing in at120 anything seems unreal, but I think I'd like to try! 125 lbs. is my next goal.
How Atkins Helped Get Me There: It is amazing how eating lots of protein turns your body around. I responded to it and the weight just came off. Effortless, really, because I can still eat all I want.