Terry Elkins
Age 46
Getting my life back

* The average person can expect to lose 1-2 lbs. per week. Results may vary. Weight loss is influenced by exercise, food consumed and diet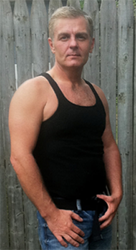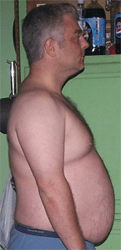 My Story:
I have a story inside of me that must be told. Not for me, but for those it might help who are just like I was—-fat, miserable, and full of self-loathing.
When I was at my heaviest, you would've never guessed the dark secret I kept. You might have thought I was happy. I wasn't, I only pretended to be. In truth, while my life was blessed with friends and a family who loved me unconditionally—-I didn't love myself. And, with each passing year, as I packed on the pounds, I came to hate myself.
My body ached constantly; I was depressed, and hid behind baggie clothes as I slowly withdrew from the world because going out in public was humiliating. When the doctor told me my blood pressure was over 200, and my weight had hit 260 pounds, I knew I was going to die if I didn't make a change. My doctor recommended Atkins, and in January 2009, my journey began.
The plan was simple, the food great, and the Atkins products kept my cravings at bay. But what I love most about Atkins is they didn't just sell me a book and wish me luck. Instead, they provided me with all the online support I needed, and a community of friends who cheered me on every step of the way.
In January 2011, I reached my goal of losing 103 pounds. I'm now in better shape at 46 than when I was 26, and my life is full of joy. I have dedicated my life to helping others achieve their dreams as Atkins has helped me achieve mine.
I've already won the grand prize, I've got my life back—-and I love me again.
My Goals:
Not provided.