Phase One Overview: Beginning a Low Carb Diet
Phase 1 is all about changing the way your body uses nutrients, so these first few weeks will be essential to your weight loss journey. See details below on Induction and how to get started with your low carb diet.

A minimum of two weeks, but you may safely follow it for much longer if you have a lot of excess weight to lose or prefer to lose most of your excess pounds relatively quickly. You'll stay in this phase until you're 15 pounds from goal weight.

Shift your body from burning primarily carbs to burning primarily fat, kick-starting weight loss.

Significantly drop your daily Net Carb intake to an average of 20 grams (no less than 18 and no more than 22) of Net Carbs, the level at which almost anyone begins to burn primarily fat.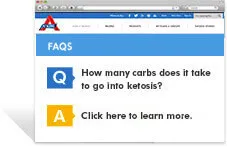 FAQ
Get answers to the most frequently asked questions about the Atkins Diet and the Atkins principles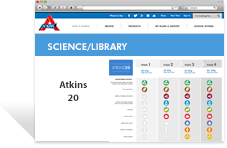 Science/Library
Read nutrition articles, learn the science behind Atkins, and sample the extensive amount of peer-reviewed published studies in major scientific journals demonstrating the effectiveness and the health benefits of the Atkins diet.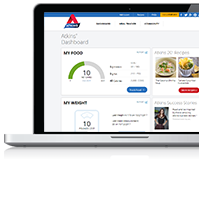 Free Weight Loss Tools
All the Atkins tools you need to succeed on the program, and they're all 100% free!