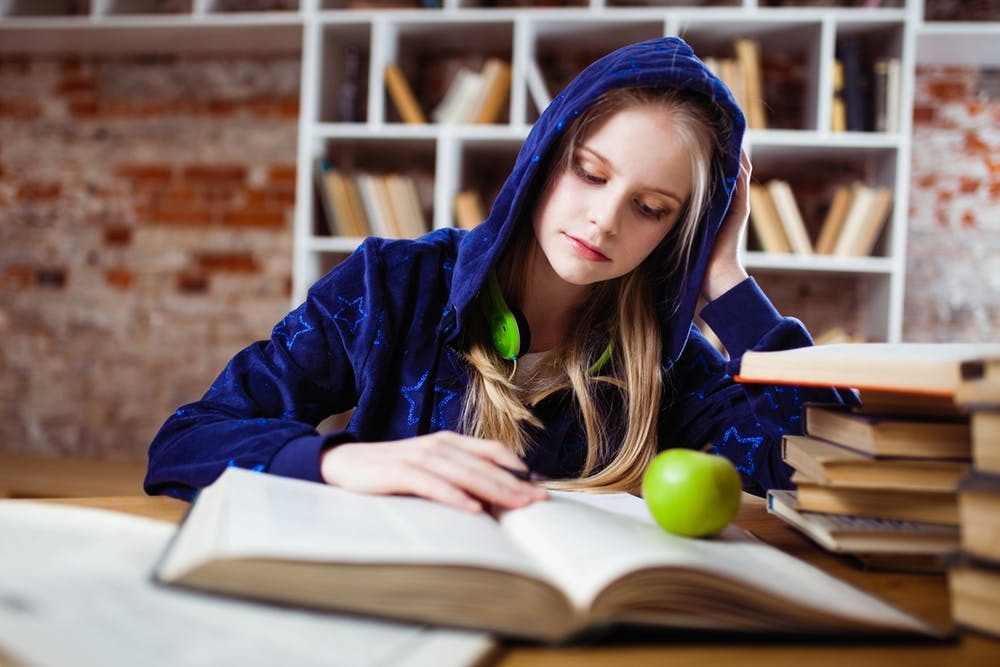 Going low carb in college can bring up a whole new set of challenges. There are late-night pizza binges, fast food runs, budget mac and cheese in a box, cafeteria food and… beer. Fortunately, it's probably easier than ever to go low carb and keto friendly on campus thanks to the increased popularity in healthy eating choices.
Start with the right plan. Depending on your goals, you can choose from these two flexible Atkins® low carb plans. They have a wide variety of delicious food choices that work perfectly with your college lifestyle:
Atkins 40®: Did the "Freshman 15" catch up to you? On Atkins 40, you'll eat 40 grams of Net Carbs a day, while still enjoying a variety of food (including pasta and potatoes). With this low carb and keto-friendly plan, you'll lose weight at a gradual pace on your terms.
Atkins 100™: If you'd like to maintain your current weight while making healthier and satisfying food choices during college, this is the way to go. It's incredibly simple: Just eat 100 grams of Net Carbs a day and you're good to go.
Download your free low carb app. Next, just like any good student, you need some school supplies, in this case these are known as Atkins free low carb tools, which include a digital weight loss tracker and app, carb counter and meal plans and shopping lists.
Get a low carb fast food cheat sheet. Eating out is a fact of life in college, but many fast casual restaurants have low carb and keto-friendly options, whether it's a low carb keto-friendly salad bowl at Chipotle featuring carnitas, romaine lettuce, salsa, shredded cheese and guac or customizing an entrée at Noodles with zucchini "zoodles", pesto and grilled chicken. I have more low carb fast food restaurant tips here and keto-friendly restaurant tips here.
Find a mentor. Check out Jonathan Clinthorne, Atkins' Nutrition Communications Manager, who went from an overweight college student to a low carb endurance athlete. He shares his tips for eating low carb in college (they even involve chicken wings and burgers). You can also join the Atkins Community, where you can read success stories and meet other people your age who are living low carb in college.
Conquer the cafeteria. Bypass the fried foods, sandwiches and desserts, and go for the salad bar and grill section. Fill your plate with a variety of protein (chicken, fish, steak, etc.), veggies and healthy fats like avocado. Order your burger without the bun and wrap it in a lettuce leaf. Many cafeterias offer a variety of food choice to accommodate almost any diet, whether you're a vegetarian or trying to reduce your carbs.
Stock your dorm room. Keep a variety of low carb and keto-friendly snacks on hand for when the late-night study munchies hit or you're rushing to class and have no time to eat breakfast. You can include almonds, pork rinds, jerky, cheese crisps and Atkins bars and shakes. Fill your fridge with Greek yogurt, berries, string cheese, cut-up veggies and ranch dressing or hummus, and if you have a freezer, include a few Atkins frozen meals (including low carb frozen pizza) that you can heat up in minutes in your microwave.
Learn to love leftovers. As a college student, you may not have the biggest budget and your cooking skills may be questionable, but you can start by following these nine budget-friendly low carb tips. Plus, Atkins has plenty of low carb and keto-friendly recipes that are simple to make, and yes, that even includes burgers, pizza and wings.
Stay active. Bike or walk wherever you can on campus, and you can also join an intramural sport (also a great way to meet people) for some fun competition and exercise.
Curious about keto in college? Atkins 20 is the original low carb and ketogenic diet. You'll start by eating 20 grams of Net Carbs a day, but unlike the more restrictive keto diet, as you reach your weight loss goal, you'll gradually add a variety of food, including fruits, vegetables and grains.
If you follow these tips, I have no doubt you'll graduate with honors when it comes to low carb living in college!