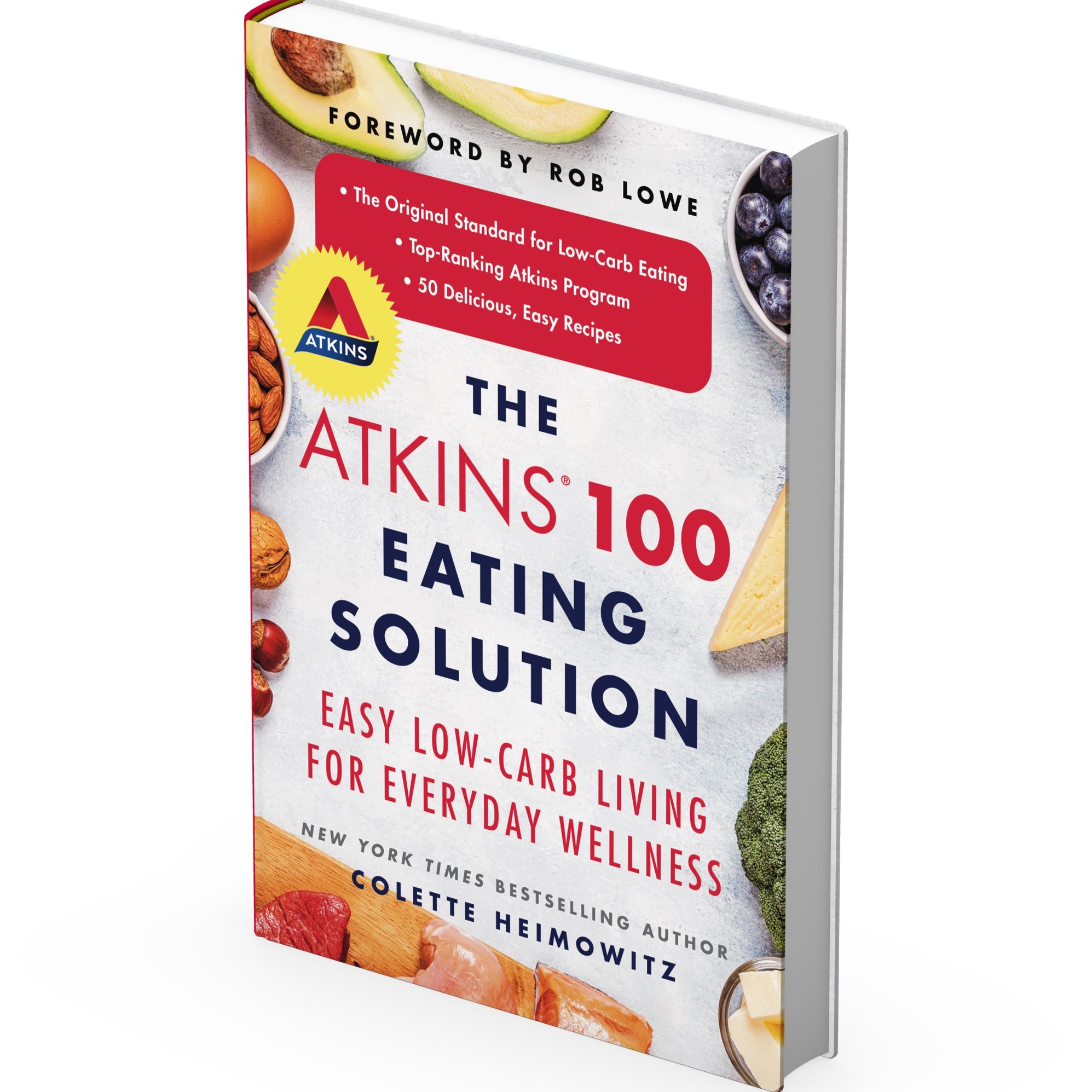 If there's one thing I can say about 2020 is that writing my new book The Atkins 100 Eating Solution in the midst of a worldwide pandemic and nation-wide lockdown certainly kept me busy. What else has 2020 taught me? We sure have learned how important our health is, which is why I feel my new book is perfectly timed.
If you've put on a few pandemic pounds thanks to binge baking and comfort food cravings or you just want to be more proactive about your health, have more energy and feel generally better, The Atkins 100 Eating Solution is a personalized approach you can follow for life. All you have to do is keep your carb intake to Atkins 100's a doable 100 grams of Net Carbs a day choosing from the entire acceptable food lists. No food is off limits. And if you'd rather stick with Atkins 20 or Atkins 40, I show you how to do that, too.
I also compare Atkins to other popular eating approaches, such as Paleo, keto, vegetarian, Mediterranean and more and show you how you can do an Atkins 100-style version of each.
You'll learn how to make smart low carb choices for take-out and fast casual meals, as well as dining in when you're ready. There's also over 50 new low carb recipes to pick from to add variety to all those home-cooked meals you've been preparing. For the first time ever, we show you how to modify each recipe for Atkins 20, Atkins 40 or Atkins 100, which makes this way of eating extremely flexible for everyone.

I think you'll find this is a sustainable and delicious program for everyday wellness that works for anyone… you, your family and your friends.

If you're ready to give the gift of health and delicious eating (or to gift yourself), I am very excited to share The Atkins 100 Eating Solution with you. You can order now and learn more here, plus don't forget to check out a tasty sneak preview of our new low carb recipes. Flourless Salted Peanut Butter Chocolate Cookies, anyone??