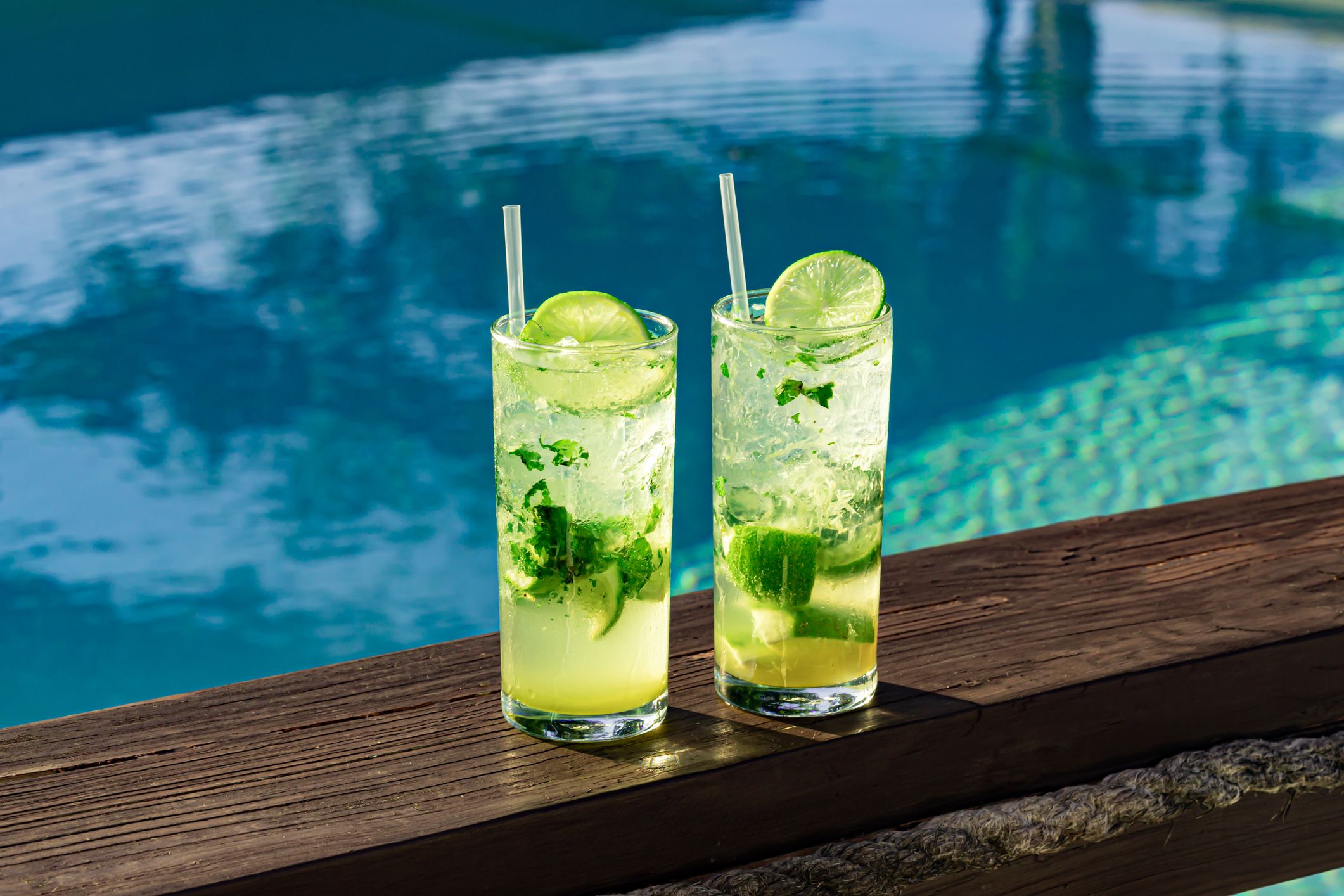 While water is certainly a no-guilt essential part of your low carb lifestyle, sometimes you just might want to live it up a little on a hot summer day with a cool cocktail in hand.
First, start with this refresher course on what keto and low carb alcohol drinks to order if you're out and about.
If you want to make your own keto or low carb cocktail, start with 1 ounce of your favorite keto friendly hard liquor, such as vodka, tequila, rum, gin or whiskey. Add a mixer like soda water or flavored sparkling water, and you have a drink with low calories, no fat, no sugar and no carbs.
You can also stick with a low carb beer (there are plenty of brands on the market), or lighten up your wine by making it a spritzer with soda water and ice.
If you're ready to get spirited this summer, try these keto friendly summer drinks, whether it's an iced tea or lemonade on a hot afternoon or something with more of a punch for happy hour:
Keto Summer Drinks with Alcohol
Low Cab Sparkling Gold Rush Cocktail
Keto Summer Drinks without Alcohol

Cranberry Ginger Sparkler Mocktail
Summer Watermelon Fizz Mocktail
You booze, you lose? A word to the wise:
Hold off until Phase 2. Even if spirits have no carbs, your body will burn alcohol for energy before carbs and fat, so you're slowing down the fat-burning process by having a cocktail. (https://www.nejm.org/doi/pdf/10.1056/NEJM199204093261503)
I recommend refraining from drinking first two weeks while your body is adapting to a new metabolism of fat burning. After that, ease the alcohol in if you wish, in moderation.
Drink in moderation, just remember that you need to count these carbs too.
Since we're talking about cocktails, the 4th of July is coming up. Now you can enjoy your holiday libations in a keto friendly way and don't forget to read up on how to have a keto and low carb 4th of July.