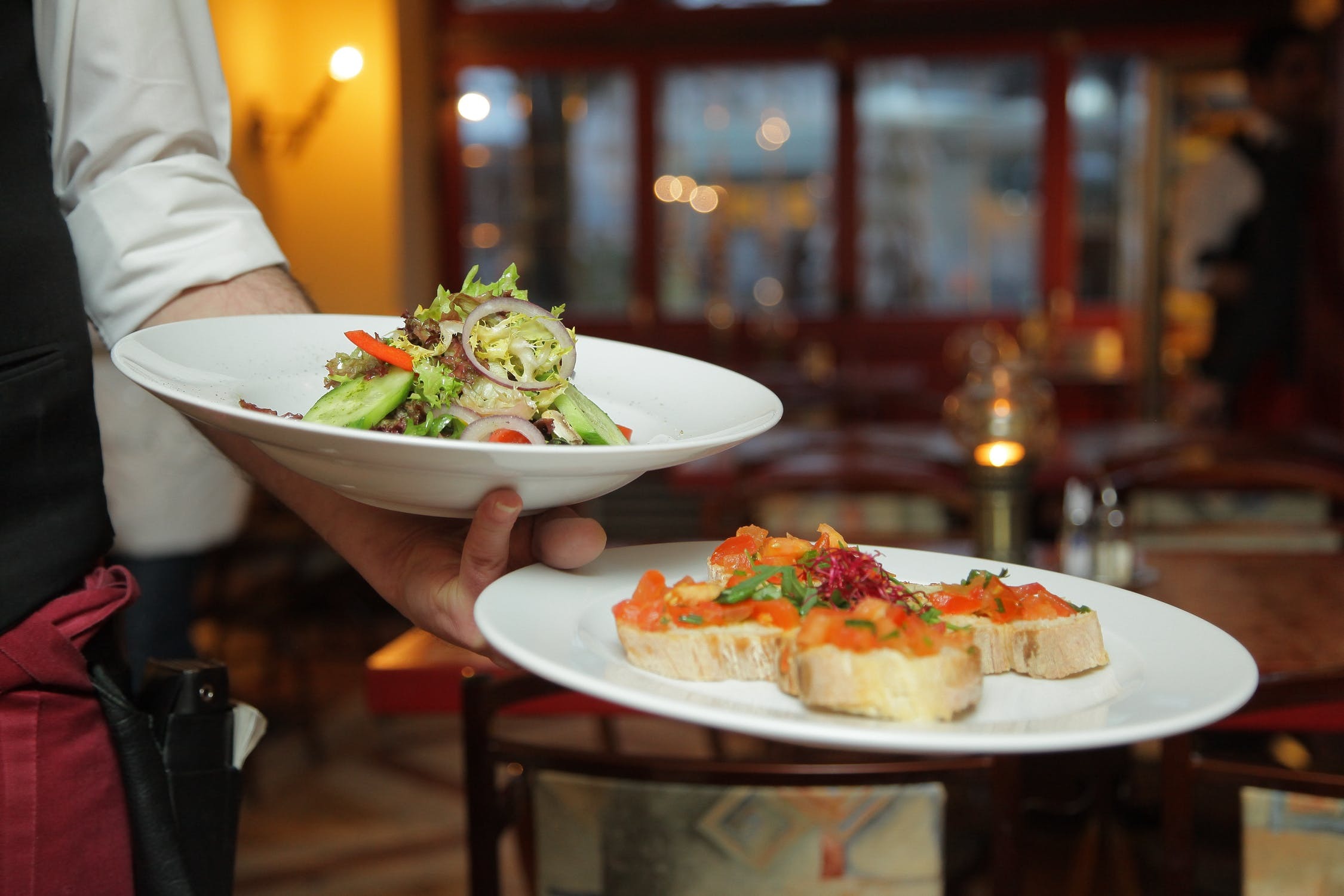 Cooking at home, especially when you have a variety of delicious low carb and keto-friendly recipes to choose from, may be the #1 secret to success for living a low carb lifestyle, but sometimes it's nice to eat out and take a night off from cooking. Fortunately, there are some tried and true strategies that will help you stick with your low carb lifestyle while thoroughly enjoying a low carb restaurant meal, whether it's fast food, fast casual or sit down.
To start, just like you plan your meals at home with the help of sample meal plans and recipes, you can look up most restaurant menus online and pick the best low carb choices before you go. And when it comes to planning, the last thing you want to do is show up starving. Make sure you've got your hunger under control by having a light low carb snack before you go.
Next, it's time to learn from the experts—our Atkins Success Stories. Check out these low carb restaurant tips from people who have lost anywhere from 40 pounds to over 200 pounds by living a low carb lifestyle.
Hitting the drive-thru? Try these low carb and keto-friendly fast food options.
Are you in the mood for Mexican, Italian or another international cuisine? If you love eating out and exploring food from different countries, you need to read this low carb international restaurant guide.
Finally, you can explore your low carb and keto-friendly choices at these popular restaurants and try these eight low carb tips for eating out at most restaurants.
Bon Appétit!