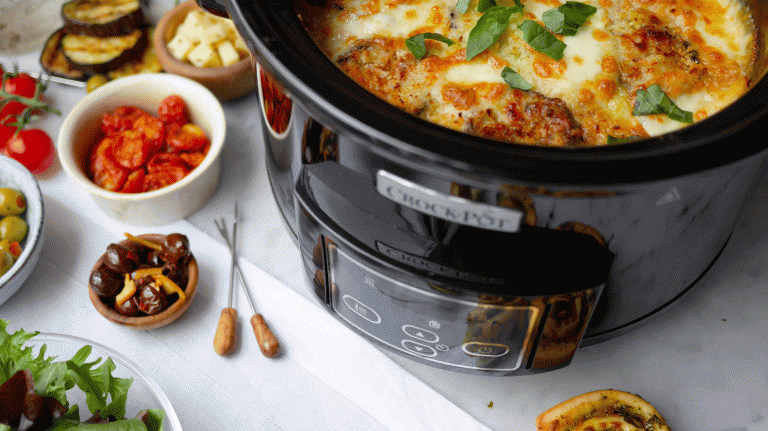 Fall is here and now there's a bite in the air. While the days are getting shorter, they are still jam packed, which is why there's nothing better than coming home in the evening to a house filled with the delicious smells of a hot meal that's been simmering in your slow cooker all day, especially if it's a low carb or keto-friendly slow cooker recipe that your whole family will love. What is so great about using a slow cooker is that you can plan, purchase and prep all the ingredients in advance. Throw everything in the slow cooker in the morning and voila… dinner's ready when you're ready. And the leftovers are just as tasty.
You can start with these four low carb slower cooker tips and recipes, plus learn how to modify low carb recipes for your slow cooker.
If you're ready to embrace all the flavors of fall and the convenience of a slow cooker, check out these recipes:
This low carb spicy-sweet pork roast recipe pairs perfectly with a salad, roasted asparagus, cheddar-cauliflower mash or Brussels sprouts. The "carbi-vores" in your family can have mashed potatoes.
Modify this low carb and keto-friendly brisket recipe for your slow cooker by following steps 1 through 4; add the ingredients to your slow cooker and set to LOW. Once the brisket is tender, transfer to a cutting board. Pour the remaining liquid in a saucepan and simmer on high until thickened, which means your mushroom gravy is good to go! Serve over the sliced brisket.
This juicy pulled chicken is the perfect addition to tacos, salads, soup and even scrambled eggs. You can also freeze individual portions and thaw and microwave for a superfast lunch or dinner.
Pile this tender beef on a lettuce wrap or low carb tortilla and serve with all the burrito fixings.