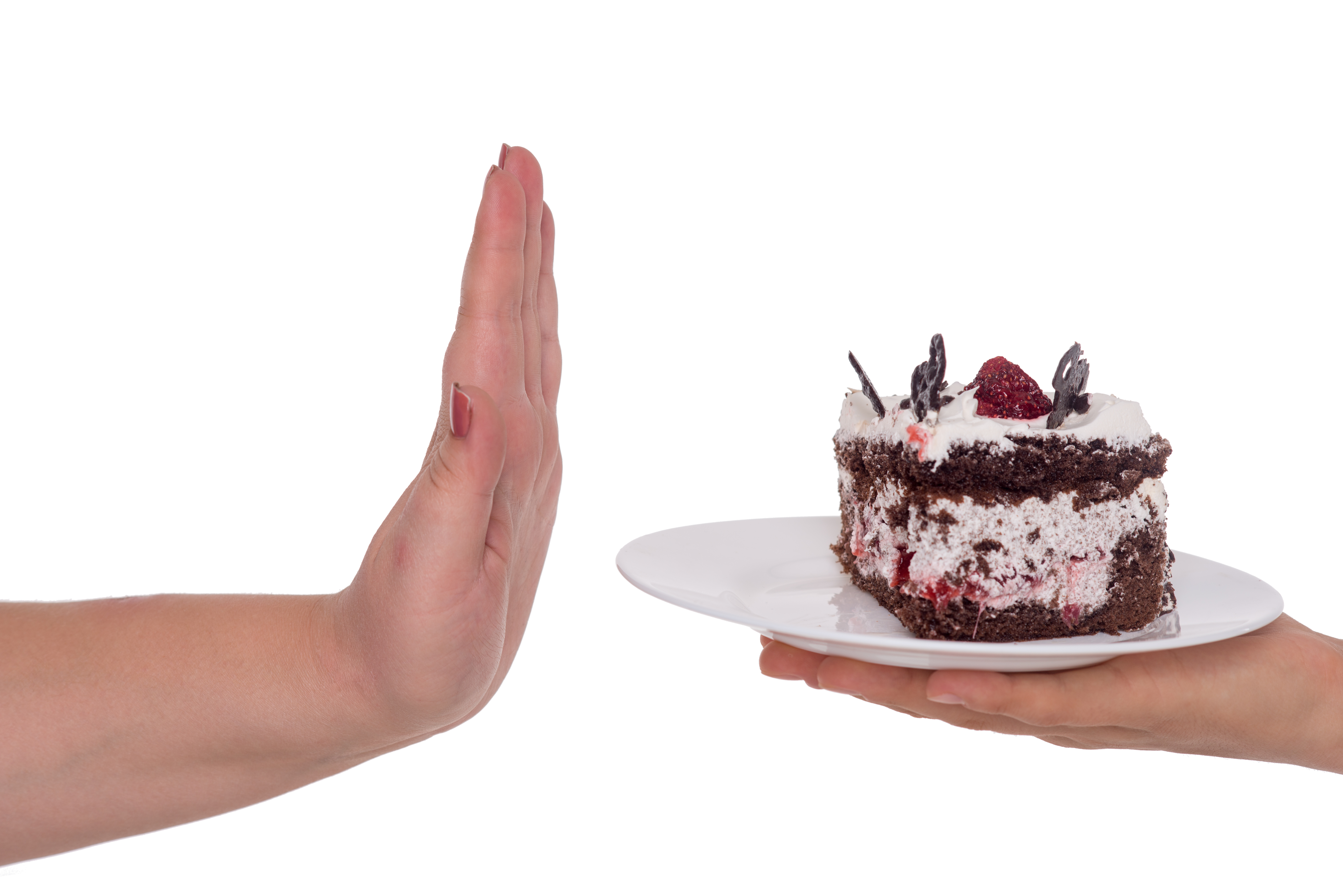 The entire world has changed in a week. While it may be tempting to binge-eat while you binge-watch, now is not the time to put your healthy eating habits and overall wellness on the back burner. The last thing you want is to start packing on the pandemic pounds, or worse.
Research has shown that depressed folks with low levels of the mood-enhancing neurotransmitter serotonin have a predisposition to obesity because they self-medicate with certain foods in a subconscious effort to raise serotonin levels; in other words, feeling depressed may lead to overeating and poor food habits.
And, bingeing on sugar is also not the answer, because sugar can:
cause blood glucose to spike and plummet, causing mood swings, fatigue, headaches—and cravings for more sugar
increase your risk of obesity, diabetes and heart disease--and interfere with your immune function, putting your health at serious risk
increase your stress level hormones
cause tooth decay and gum disease
But, in the midst of bad news, there is good news. In addition to helping you lose or maintain your weight, a low carb and low sugar diet like Atkins has been shown to help improve your mood, boost your energy and curb your sweet cravings.
'Boost Your Mood with Low Carb Foods: Yes, Ditch the Sugar!
Atkins' low carb lifestyle features mood-boosting and energy-enhancing foods, such as fiber-rich vegetables, which helps keep your blood sugar levels under control, meaning you're less likely to experience low moods and low energy. You'll find B vitamins, which also help deter depression, in vegetables, nuts, seeds, legumes, berries, other fruits and whole grains. Omega-3 fats, found in cold-water fatty fish such as salmon, sardines, anchovies and tuna, as well as canola oil, walnuts and other nuts are also good for your mental health. Tryptophan, which is necessary for your body to produce the feel-good neurotransmitter serotonin, is found in meat, fish, eggs and legumes. What's even better is that protein-rich foods boost your metabolic rate and help you burn more calories for hours after you eat. Plus, nutrient-rich colorful vegetables and fruits may also help boost your immunity.
Smart Low Carb Snacking Strategies
While your normal schedule may now involve regular "drive bys" of your fridge and pantry or just munching mindlessly out of boredom or stress, it's important to stick with these smart snacking strategies:
· Eat a decent breakfast. Aim for an actual meal with the whole family. Starting your day right keeps your blood sugar levels even and you won't be tempted to binge later on. Check out these delicious low carb breakfast recipes. Another fun idea while the family is cooped up? Try breakfast for dinner.
· Choose crunchy foods that are low in glycemic impact. Some of the best snacks are nuts, fruits (like blueberries and cherries) with an ounce of cheese, or celery sticks with cream cheese or peanut butter.
· Take the time to enjoy your snack properly. Arrange your snack on a plate or nice tray and sit down to eat it.
· Have a drink. No, I'm not talking cocktails. If you're in the mood for a snack but you're not really hungry, try drinking some hot herbal tea or sugar-free cocoa. And don't overlook a simple glass of ice water with lemon.
Snacks with 3 grams of Net Carbs or less:
An ounce of string cheese
Celery stuffed with cream cheese
Cucumber "boats" filled with tuna salad
5 green or black olives, perhaps stuffed with cheese
Half a Haas avocado
Beef or turkey jerky (cured without sugar)
A deviled egg
A lettuce leaf wrapped around grated Cheddar cheese
Sliced ham rolled around a few raw or cooked green beans
Two slices of tomato topped with chopped fresh basil and grated mozzarella and run under the broiler for a minute
Snacks with 5 grams of Net Carbs or less:
A half cup of unsweetened whole milk yogurt mixed with 2 tablespoons no-added-sugar grated coconut and 1 packet sweetener.
Celery sticks stuffed with peanut or another nut or seed butter.
Cucumber "boats" filled with ricotta and sprinkled with seasoned salt.
2 chunks of melon wrapped in slices of ham or smoked salmon.
"Kebab" of 2 strawberries, 2 squares Swiss cheese, and 2 cubes jicama.
Nutty Cheese Dip: Blend 2 tablespoons cream cheese, 1 tablespoon grated sharp cheddar, a few drops of hot pepper sauce, a pinch of paprika, and 1 tablespoon chopped pecans. Serve with red pepper strips.
Blue Cheese Dip: Blend 2 tablespoons blue cheese into 3 tablespoons unsweetened plain whole milk yogurt. Serve with zucchini spears or another vegetable.
A scoop of cottage cheese topped with 2 tablespoons no-sugar-added salsa.
Mix 4 ounces tomato juice and 1 tablespoon sour cream in a bowl, and you've got yourself a refreshing cold creamed soup. Top with chunks of avocado if desired.
Mash ¼ cup blueberries with 2 tablespoons mascarpone cheese and top with flaxseed meal.
You can also enjoy a ¼ cup blueberries while munching on a piece of string cheese.
Fruit other than berries, cherries and melon, as long as they're eaten with some cheese, cream, plain whole milk yogurt, nuts or protein. Try ½ cup red or purple grapes with a couple slices of sliced turkey. Or an apple with almonds.
Hummus with vegetables or low-carb crisp breads
Baba ghanoush (eggplant dip) with vegetables
Homemade popcorn with butter, olive oil or grated cheese
Carrot sticks with aioli
Soy chips
You can find more low carb snack recipes here.
Meals at Home: More Low Carb Meal Tips
When you're working at home, schooling at home and eating at home 24-7, try to make the best of it by enjoying your family meals together and put your little (and big) helpers to work with meal prep, planning and cooking with these tips:
Prep your veggies. Wash and cut up veggies and store them in clear glass or plastic containers in the refrigerator so that you have instant access to a variety of veggies for salads or snacks.
Egg it on. Make a batch of hard-boiled eggs to have on hand. They are easy low carb snacks, and you can also chop them up and add to salads.
Cook ahead. Cook or grill chicken breasts, steak, or fish, then freeze in Ziploc bags and defrost for low carb lunches. Or cook up a batch of bacon and use through the week to sprinkle on salads.
Salad time. The perfect low carb lunch could be tuna salad, chicken salad or egg salad served on a bed of mixed greens with chopped cucumber and grape tomatoes, or as a sandwich filling between leaves of romaine lettuce.
Try takeout. Give yourself a break from cooking and support your local restaurants who are in dire need of your business. Continue to use my low carb eating out guide to help you make the best possible choices.
Make a meal kit. A meal kit is a healthy way to add variety to your weekly meals, plus the ingredients are already prepped, and the recipes are easy to follow, once again making it simple for your family to get involved. Many meal kit companies offer low carb plans, as well as a week of free meals just to try their service.
Give yourself a break. So, your kids want to bake cookies to pass the time or everyone outvoted you and decided to order pizza? My suggestion is to follow the 80/20 rule of eating. If you're making healthy low carb choices 80% of the time, you can forgive yourself for the other 20% of the time.
Beyond Low Carb: More Immune and Mood Boosters
Now, more than ever, self-care is of utmost importance, beyond just eating right. Here are some other tips for maintaining your overall wellness, right now:
Keep up on your sleep. I know, we've all been waking up with racing thoughts in the middle of the night but try to get seven to nine hours of sleep a night. Sleep is the perfect antidote for maintaining a healthy immune system. And, with your new schedule, you might even have time to squeeze in a 20-minute power nap in the afternoon.
Stay hydrated. Keep your water bottle filled, and sip from it frequently. Encourage your family to do the same.
Get moving. Exercise can help ward off depression, plus, if you're able, getting outside in the sunlight is a proven mood and immunity booster.
Chill out. Take advantage of the slower pace we are forced to adapt right now. Take a break to play a game with your kids or go on a walk. Sign up for a meditation app and do some deep breathing. Read that book that has been sitting on your bedside table. Embrace the fact you are no longer commuting to and from a job for the time being and focus on the things closest to you that mean the most.
While you can't control what's happening in the world right now, you can continue to make healthy choices for yours and your family's overall wellness.
Stay healthy!