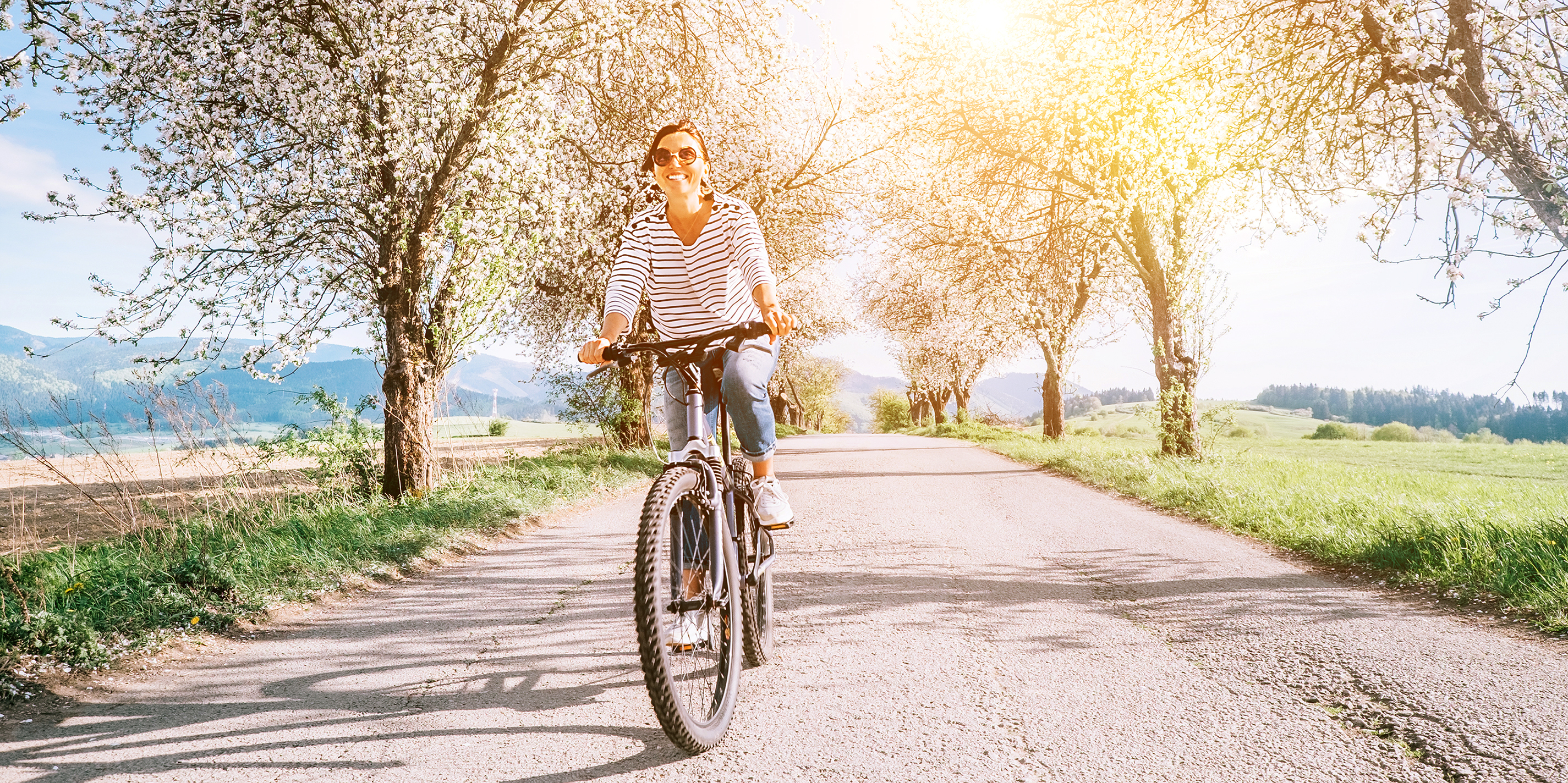 The days may seem to drag on forever when everyone's working from home, studying from home and eating at home. The afternoon slump is still a very real thing, and while it may be tempting to take a cat nap on the couch that beckons from across the room or grab another cup of coffee or sugary snack that is far too conveniently located right next to you in the kitchen, these are only short-term solutions that won't provide you with all-day sustainable energy. With spring in the air, it's time to lighten up your meals by swapping out high-glycemic carbs containing added sugars and refined grains for quality, energy-boosting choices like green vegetables and fruits low in sugar. Plus, keep reading for reasons why exercise can help add a little spring in your step.
6 Energy-Boosting Foods
Apples and Bananas: While both are a little higher in naturally occurring sugar (which is still a much better alternative than a candy bar), bananas feature energizing nutrients such as vitamin B6 and apples give you a nice dose of filling fiber. Pair your banana with some peanut butter or your apple with slices of cheese or peanut butter as well to lessen the glycemic impact.
Avocados: This fruit that acts like a vegetable is a great source of heart-friendly monounsaturated fat, as well as oleic acid—shown to lower cholesterol—folate and vitamin E. Have half an avocado as a snack, add chunks to a tossed salad or a few slices to a burger or scrambled eggs.
Nuts: Most combine protein, healthy fats and fiber—a perfect recipe for satiety, so you're less likely to experience cravings or dips in your energy levels. Aim for up to two 1-ounce snacks a day, either as an afternoon snack or as a topping for a serving of full-fat Greek yogurt in the morning.
Leafy Green Vegetables: Leafy greens such as spinach are packed with fiber, iron, calcium, magnesium, potassium, vitamins A, C, E and K, plus energy-boosting iron. Add some spinach to any egg dish, soup or salad.
Fatty fish: Salmon, one of the most popular types of fatty fish, is full of satiating protein and heart-healthy omega-3 fatty acids. The protein and fat work together to fill you up and minimize blood sugar swings. If you get it canned, if it's packed in olive oil, it's tastier than the water-packed kind, and makes an excellent pantry staple. The same goes for canned tuna.
Low Carb Recipes for Steady Energy
These recipes feature the previous energy-boosting foods. They are easy to prepare and perfect for satisfying snacks and light meals, which will keep you energy levels at an even keel.
Canned Tuna and Celery Salad on Baby Spinach
Roasted Chicken, Apple and Current Salad
Fresh Salmon Cakes with Avocado Tartar
Baked Salmon with Bok Choy and Mixed Greens
6 Reasons You Should be Exercising
Have you been putting off your workouts in favor of binge watching? Here's why it's time to get to get moving, because exercise helps you:
Preserve and build lean body mass
Improve your mood and decrease depression
Boost your energy
Maintain your weight loss or lose weight
Prevent heart disease, diabetes, metabolic syndrome and more
Sleep better
With spring weather here, it's also a great excuse to get outside and get a little dose of immune-boosting vitamin D, whether you're walking with the family, running, hiking or biking. If it's hard to get out, you can also download or stream all sorts of workouts you can do from home, from yoga to jump roping. You can also try this workout, which features alternating days of high-intensity cardio exercise and strength training. All you need is a set of resistance bands or dumbbells if you have them.