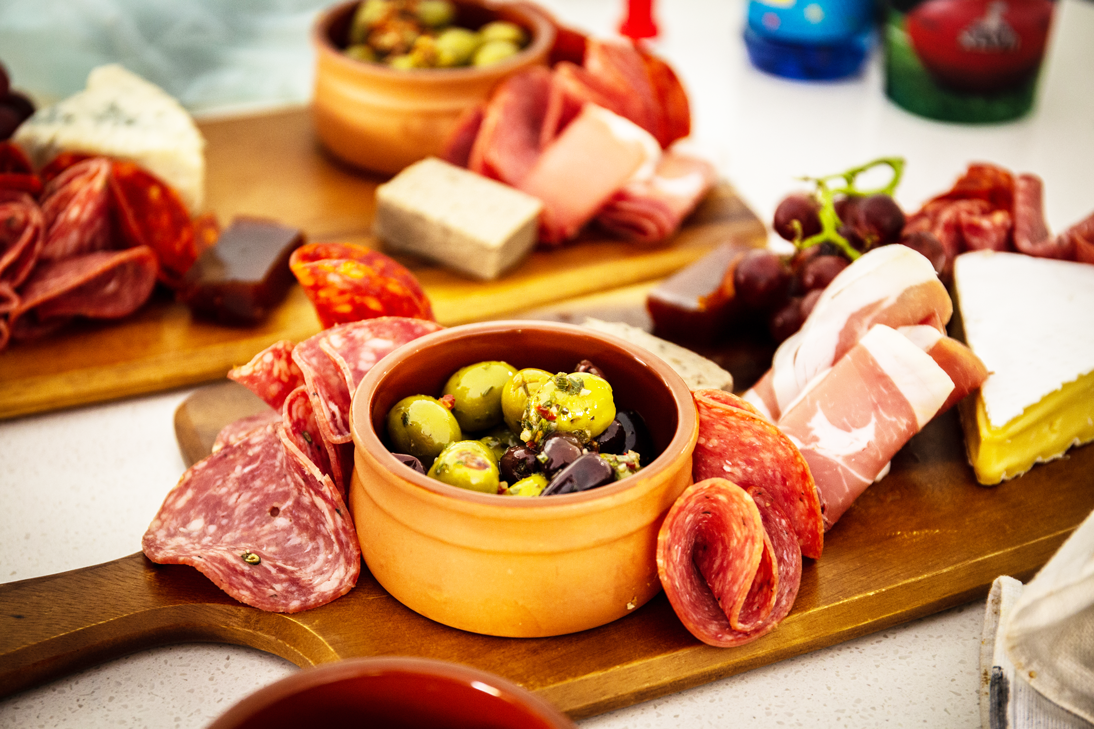 You can enjoy the 72nd Primetime Emmy Awards by throwing a viewing party at home, even if your audience is a very small one. Break out your Emmy-inspired finery or an outfit from one of your favorite shows or characters, create ballots so everyone can cast their votes for the nominees and get ready to tune in while noshing on delicious and award-worthy low carb and keto-friendly snacks and treats.
You can start with these four low carb recipes, which made their first appearance at an Oscar viewing party and are ready to spice up your Emmy's viewing party menu.

Low Carb (and Keto-Friendly) Emmy's Viewing Party Menu

This menu features some decadent finger food, a bubbly champagne toast and some sweet treats for the grand finale.
You can spoon out this addicting snack mix into small individual plastic serving cups.
Creamy Sundried Tomato and Goat Cheese Dip

Get creative and go beyond basic carrot and celery sticks and try dipping spears of blanched asparagus, sliced radishes, endive leaves, sliced jicama, steamed cauliflower or blanched green beans.
Everything's better with bacon…
Keto Asparagus Wrapped in Chili-Spiced Bacon

Bites, sliders and roll-ups…

Chipotle Chicken Bites with Creamy Blue Cheese Dip

Smoked Salmon, Cucumber and Cream Cheese Roll-Ups

The grand finale…
Keto Chocolate Pecan Pie Bites

Low Carb Salted Caramel Cheesecake Bites

And the Emmy goes to…
Ginger Lemon Champagne Sparkler