Andrea Long
Age 32
I am finally the real me.

* The average person can expect to lose 1-2 lbs. per week. Results may vary. Weight loss is influenced by exercise, food consumed and diet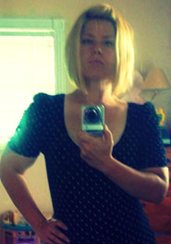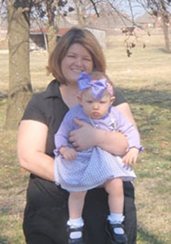 My Story:
Success, for me, is defined by sharing a goal in the hopes that you inspire their own story of success. My vision for myself started after having two babies in two years; my body and eating grew out of control. I have had great results before with Atkins (I went from 310 pounds to 195 pounds prior to pregnancy), and I decided it was the only way to go again. A little over a year later, I'm the smallest I've been since junior high school and stronger physically and mentally. I'm now 15 pounds from my goal of 150 pounds. For me, the most challenging part of Atkins is the fear that the weight loss will stop and that this couldn't possibly be working so easy. But I'm eating the foods I love and never feel deprived. Cliché, but true! I have no issues with temptation, because I know those foods made me fat, and I have no desire to return to them.
Favorite Atkins Friendly Food: Trail mix made from coconut, pumpkin seeds and low-carb chocolate chips
My Goals:
An Inspiration to Family and Friends
How Atkins Helped Get Me There: I never thought I'd make it to this level. I'm stronger and much more confident. My friends and family think my weight loss is mind blowing. I get complimented all the time, and I hear pride from my parents that their daughter took control of her body issues and is winning the battle. My goal with my weight loss is to show my family that I have the strength and courage to tackle any challenge, and I hope that they can learn the same and apply it to their lives. I've inspired two mothers who saw the impact Atkins made on my life, and my goal with Atkins is to show that obesity can be conquered without surgery, weird pills, starvation and extreme exercise. Atkins has given me tools to succeed. I have a legacy of strength and courage to pass on to my children now. I've learned that I am capable of more. I am finally the real me. I don't have to hide under pounds of fat any more. I can be who l am without others judging me due to being overweight.