Andrea Morgan
Age 28
No longer the "fat girl"

* The average person can expect to lose 1-2 lbs. per week. Results may vary. Weight loss is influenced by exercise, food consumed and diet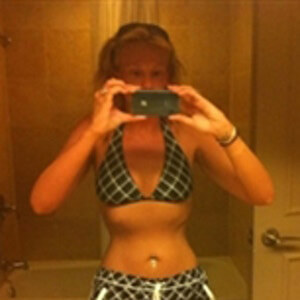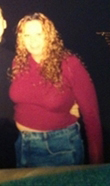 My Story:
During my first year of college, I ballooned up to my heaviest, at 255 pounds, and I realized I needed a change in my life when the pants I wore the year before wouldn't go beyond my knees. It was like a bomb just hit me; like I just woke up and realized I was the fat girl of the group. Looking at different diet plans, I choose to do Atkins because it was based on foods I already enjoyed, such as chicken, salads, eggs, cheese and steaks. Once the first two weeks of Induction were over, which, yes, was a little challenging to say no to bread every day, but I did it, I joined a gym to help me with my ongoing weight loss. It got easier once I entered OWL, when I was allowed to add some food into my diet beyond the initial 20 grams of Net Carbs. Every month I added two or three carbs, and kept losing. The weight just kept coming off, week by week. I can go to parties, restaurants, buffets and other social events without worrying if there will be something low or low calorie that I can eat. I can usually find something Atkins-friendly no matter where I go.
Favorite Atkins Friendly Food: I eat a peanut butter granola Atkins Advantage bar every single morning.
My Goals:
Not provided.
How Atkins Helped Get Me There: It took me a total of three years to lose 105 pounds, and I have never been this fit in my life. I feel beautiful, healthy, and I have been able to not only lose 105 pounds on the Atkins Diet, but I have kept it off and been able to make it a lifestyle. I was married on May 20, 2011, and they say that your wedding day is the day you will look the most beautiful. Well, I did, and without Atkins, I don't think I would be able to say that. Atkins has changed my life in ways I didn't even think was possible, going from a size 22 to what I am now, a size 7, and giving me the confidence to take on the world and believe in myself again.