* The average person can expect to lose 1-2 lbs. per week. Results may vary. Weight loss is influenced by exercise, food consumed and diet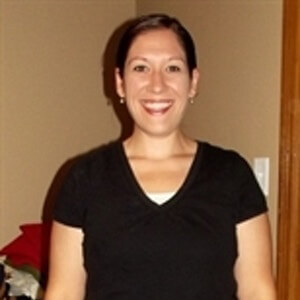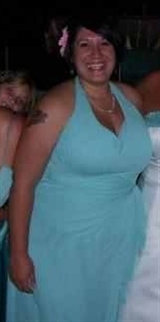 My Story:
When I was 28, I was 265 pounds and considered morbidly obese. I felt miserable and knew I needed to make sure changes. I went to a bariatric specialist, who said to go on Atkins. In the first two months, I lost 40 pounds; my edema went away, I gained energy and had newfound self-confidence. Then I became pregnant and gained back 35 pounds and developed gestational diabetes. I cut back on carbs, which made my blood sugar readings within the normal range. After having my son, I continued with the Atkins lifestyle and have since lost 85 pounds. It took nine months to lose the first 65 pounds, and I lost the other 20 over the course of a year. I have been able to maintain my current weight for over a year, losing a pound here and there. I have another 40 pounds to lose before I hit my ideal BMI, and my goal is to achieve that within the next year. Atkins is the only way of eating with which I have experienced success. Low-calorie diets always made me gain weight, as well as low-fat diets. I love eating the Atkins way. I have a major sweet tooth, and chocolate was difficult to give up, but since discovering Atkins products, I get to eat my chocolate and not worry about gaining weight. When I go to family events where cakes and pies are prevalent, I always take an Atkins bar or shake so I don't feel deprived of the desserts. I also found the first week was difficult as the withdrawals from starchy foods were a little rough, however, once you get past the first week, you are golden. I love to cook; so experimenting with new recipes has been fun and rewarding. My friends and family are amazed by my transformation and several have been motivated to start the Atkins way of life themselves, including a family member who is borderline diabetic, a coworker who was once a bodybuilder, and a handful of friends who also worry about their health and lack of energy affecting their children. All have or are seeing success with Atkins. Atkins has given my back my health, I have energy, my joints don't ache, my blood pressure is down, and I feel great.
Favorite Atkins Friendly Food: My favorite Atkins-friendly meal is a roast prepared in the crock-pot, green beans with bacon, salad and a tall glass of ice water. Of course, I'm also a big fan of baked salmon.