* The average person can expect to lose 1-2 lbs. per week. Results may vary. Weight loss is influenced by exercise, food consumed and diet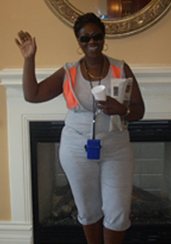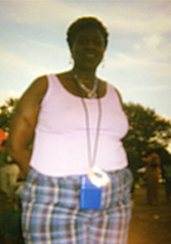 My Story:
I have tried many programs, from Weight Watchers to Jenny Craig. They kept the weight off for a little while, but not for long. I had purchased the Atkins book about three years ago. It was just in my office collecting dust. I kept overlooking the book, because I was listening to others say that it was not a healthy program, and very hard to do. But I found they were wrong.
My Goals:
I was gaining weight like there was no tomorrow. With the weight gain came a host of health problems – heart problems, breathing problems, high blood pressure, high cholesterol and foot problems as well. I knew I had to do something. Finally, I decided to read the book for myself. I started the Atkins program on 1/28/08 at 210 pounds. Today, 7/29/08 I have lost 22 pounds. I feel great. The weight lost is slow and steady. Best of all, my health has improved tremendously – all of the above problems have subsided.
How Atkins Helped Get Me There: I first did the Induction Phase to jump-start my weight lost. I ate the breakfast bars and drank the shakes. I also ate a lot of vegetables and watched my portion sizes for protein and vegetables. I am currently sticking with 20 net carbs a day, because I have so much weight to lose. I am happy with the snack bars when I get a sweet tooth. I may go off my program here and there, but I get right back to it. Atkins is the best program I have ever tried to lose weight and keep it off. I also have two sisters who are on the Atkins program and they are doing great as well. I will continue to follow the Atkins approach for life. Thank you so much for this wonderful program.