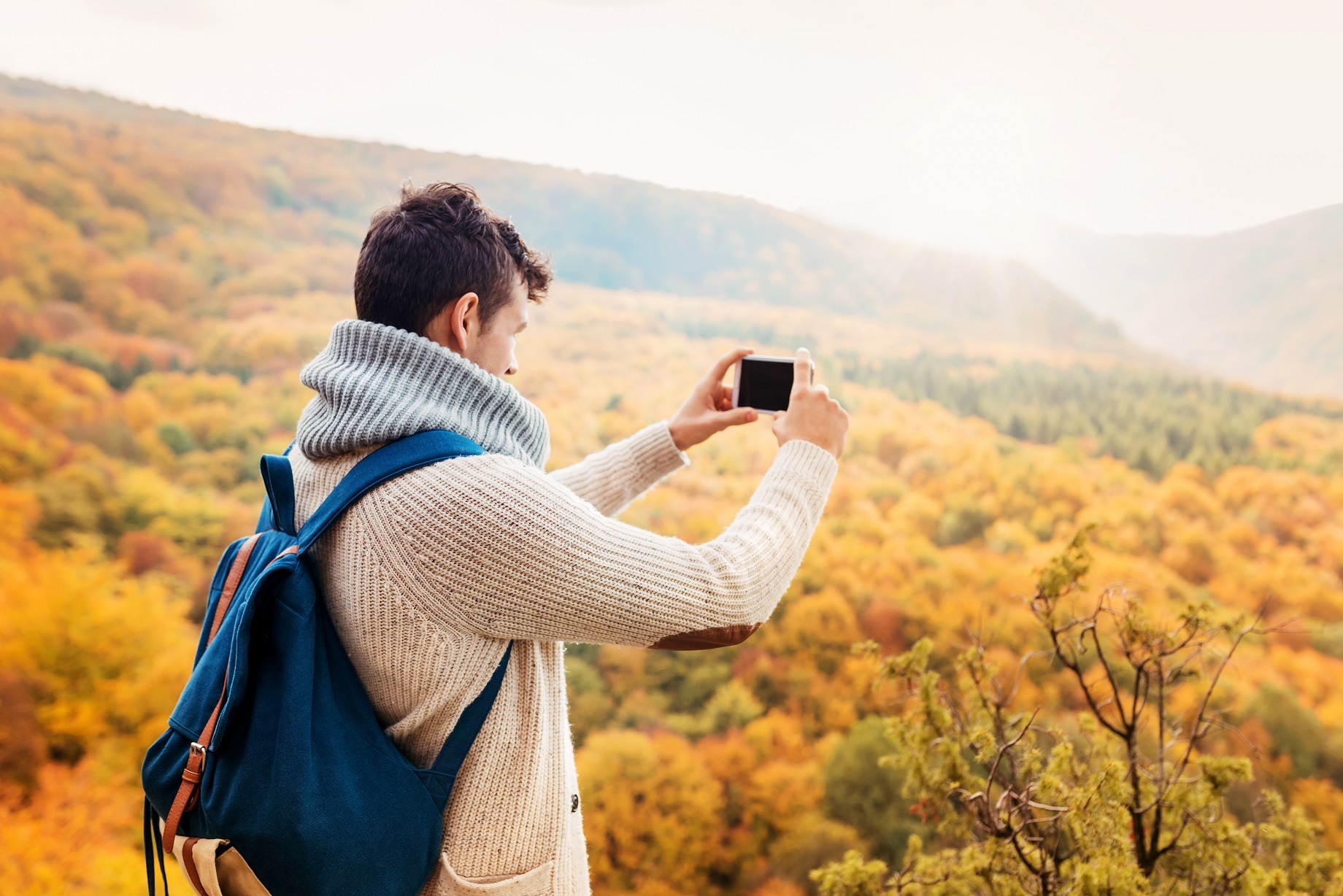 Many people associate fall with a feast of tasty foods: pumpkin pie, apple cider, and Thanksgiving turkey, to name a few. Why not savor a feast for the eyes as well? As temperatures drop throughout much of the country, fall colors burst to life. Plan a day hike with the tips below and catch the fall foliage before it disappears.
Pick Your Date
"Leaf peeping" refers to tourism related to visiting, viewing, and photographing sites known for fall foliage. The season begins in early September near the Canadian border where the autumn chill hits first. The colors move southward through September and October and fade away by early November. As you plan your hike, check the U.S. Forest Service's website for the status of fall colors across the country.
Pick Your Location
The New England states Maine, New Hampshire, and Vermont may be the most celebrated for fall leaves, but they don't hold a monopoly. In fact, across most of the country, residents should be only a drive from some good leaf peeping. Out west, visit local parks in Colorado, Idaho, Oregon, or the Eastern Sierras in California. In the Midwest, Wisconsin, Illinois, Ohio, and Michigan do not disappoint with their dazzling displays. Options become limited the further south you live, but Texas, Arkansas (especially the Ozarks), and Appalachia make great destinations.
Pack the Car
Take a cue from the Boy Scouts and arrive at the hiking site prepared. Hiking up a steep grade means you'll work up an appetite—a 5-10% incline can burn 30-40% more calories than walking on flat terrain—so snacks are essential. Along with your snacks, you'll want plenty of water, sturdy shoes, and a few layers of clothing should the rain come or temperature drop. Read our hiking tips for more specific suggestions on what to bring.
Preserve Your Memories
Fall colors come just once a year, so take plenty of photos to make your memories last. Frame your photos to capture a mixture of colors. Also try a few different different angles: get up and close with a leaf for a dramatic macro shot, or stand at the base of a cluster of trees and aim your lens straight up for an interesting depth of field. Respect Mother Nature and resist the temptation to grab leaves off trees to take home. You can always ask the park ranger or administrator if it's okay to pick up and take home fallen leaves.