Toast to New Year's Eve with Low Carb Alcoholic Drinks
This New Year's Eve, raise a low carb alcoholic drink and toast to a successful year following the Atkins lifestyle. Read on for Atkins list of suggested low carb cocktails to ring in the new year.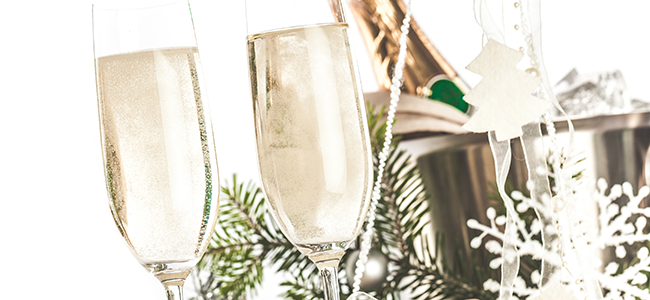 Bubbly
What would a New Year's celebration be without champagne? Clink glasses filled with Ginger-Lemon Champagne Sparkler, which features ginger, lemon juice, champagne, and vodka, among other ingredients. One drink has 0.2g of protein, 0g of fat, 3.2g of fiber, 4.1g of net carbs, and 142 calories.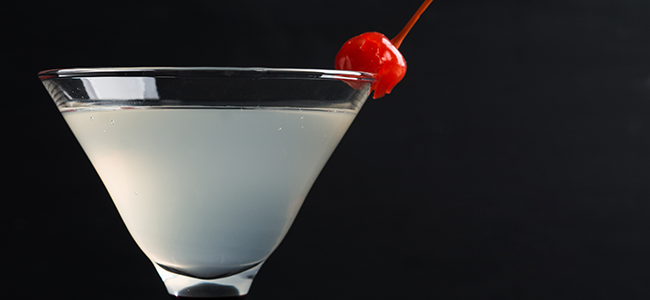 Stirred
Ring in the New Year in style with a low carb martini. Peppermint Eggnog Martinis (made using Atkins low carb Old Fashioned Eggnog recipe) will steal the spotlight from other New Year's Eve cocktails. Make the martini more festive by dipping the glass's rim in melted, sugar-free chocolate, and then rolling in crushed, sugar-free Starlight mints. One martini features 0.8g of protein, 4.8g of fat, 0.7g of fiber, 0.8g of net carbs, and 112 calories.
An Horchata Cocktail martini is ideal for a cozy New Year's Eve, with notes of cinnamon, nutmeg, and sugar-free maple syrup. One horchata cocktail includes 5.6g of protein, 13.2g of fat, 1g of fiber, 3.9g of net carbs, and 201 calories.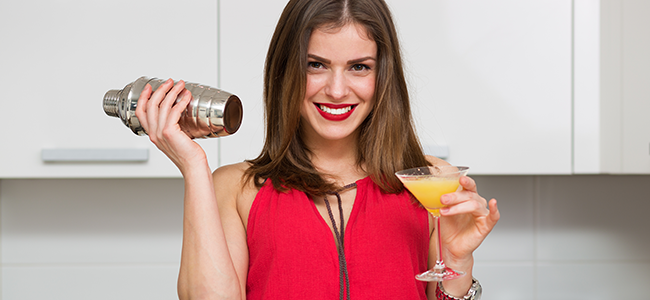 Shaken
Serve up a Gin Fizz at your New Year's Eve party this year. Seltzer water provides the "fizz" and gin, lime juice, lemon juice, and a bit of an orange peel add a zesty flavor. Each drink contains 4.6g of protein, 16.6g of fat, 0.1g of fiber, 3.5g of net carbs, and 247 calories.
Certain spirits such as Scotch, rye, vodka, and gin are acceptable on the Atkins diet as they're naturally low in carbohydrates. Just be sure to avoid mixing these alcohols with juice, tonic water, or non-diet soda. Instead, substitute seltzer, diet tonic, or diet soda to make a delicious low carb cocktail.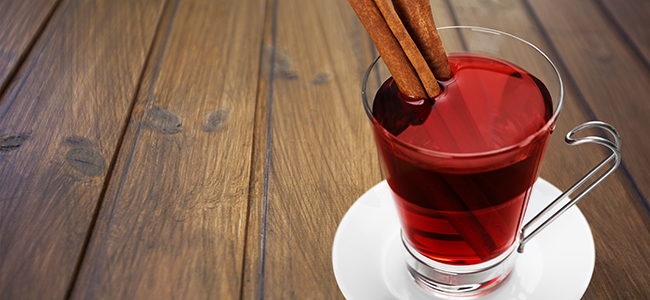 Mulled
A traditional wintertime drink, mulled wine makes for a great New Year's Eve cocktail. Mulled Wine Cocktails are sure to wow your guests. Follow the Atkins recipe for Mulled Wine, and then jazz it up with a splash of vodka and sugar-free cranberry juice.
If you'd prefer a regular glass of wine, pinot grigio and sauvignon blanc are your best bets for low carb wines. If you like reds, reach for a glass of pinot noir. On average, a 3 ½-ounce glass of wine contains 4.3g of carbs; be sure to count these carbohydrates in your daily tally.