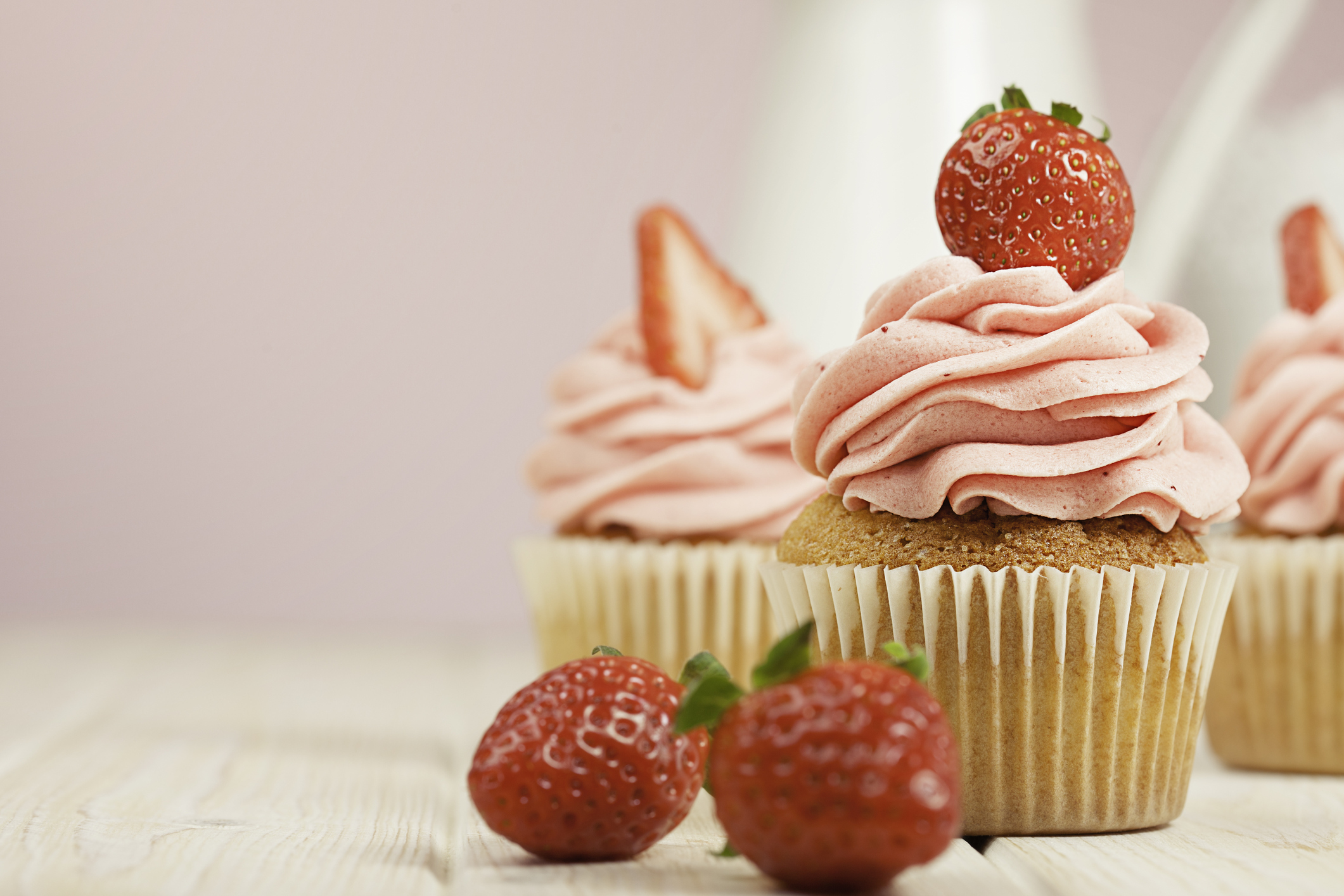 The days are finally getting longer and the flowers are blooming. Spring is the season of renewal and regrowth, and after the long winter months, a time to lighten things up! This Easter, resist the temptation of baskets filled with chocolate eggs and sugar-coated bunnies by making your own healthy Easter desserts instead. From Double Chocolate Cookies to Strawberries and Cream Cupcakes, these healthy Easter dessert recipes will satisfy your sweet tooth this holiday without all the carbs.
Atkins Coconut Layer Cake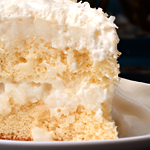 This pretty Coconut Layer Cake is sure to be a showstopper. The light and airy confection is made with dried coconut, whole grain soy flour, and egg whites, and has 4.7g net carbs and 8.9g protein per serving.
Lemon Mousse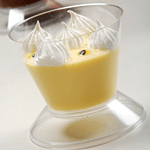 Swap sugary lemon meringue pies and lemon bars for a tart and zesty Lemon Mousse. This recipe is also great for Easter gatherings as you can make it a day ahead of time and serve it in individual cups. Each serving contains 2.9g net carbs and 9.4g protein.
Double Chocolate Cookies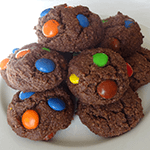 Cookies are always a good choice for holiday get-togethers, and our Double Chocolate Cookies are no exception. With 1.3g net carbs and 2.7g protein per serving, these indulgent-but-guilt-free cookies are made with almond meal instead of flour and are so delicious you may need to make more than one batch!
Caramelized Pear Custard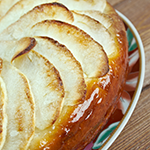 Delight your friends, family, and taste buds with this impressive Caramelized Pear Custard. Made with fresh pears, heavy cream, sugar-free syrup, eggs, and a touch of rum, each serving contains 7.2g net carbs and 4.4g protein.
Chocolate-Coconut Haystacks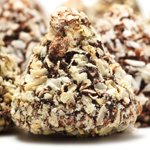 These Chocolate-Coconut Haystacks are a great dessert for an Easter celebration with kids and adults alike, since they're a fun finger food that looks great too. Ready in less than 30 minutes, this easy Easter dessert recipe calls for only five ingredients: egg whites, sucralose, cocoa powder, dried coconut, and sugar free chocolate syrup. One haystack has 1.9g net carbs and 1.3g protein.
Strawberries and Cream Cupcakes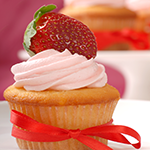 Take advantage of the beginning of peak strawberry season with these charming Strawberries and Cream Cupcakes. Coconut flour and almond flour replace wheat flour in this mouthwatering dessert recipe that is topped with a homemade cream cheese frosting and fresh strawberry. Each cupcake has 5.1g net carbs and 6.9g protein.
Fresh Berry Tarts with Cream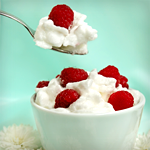 For another light and refreshing spring dessert, try the classic combination of berries and cream with a low carb twist. This Atkins-approved Fresh Berry Tarts with Cream recipe features fresh, nutrient-packed raspberries and blueberries, as well as candied almonds and homemade whipped cream. Each serving has 4.1g net carbs and 4.5g protein per serving.
Hot Cross Buns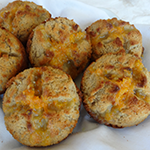 Often served on Good Friday or Easter, Hot Cross Buns are the perfect addition to your table on either holiday. This sweet and savory bread is flavored with allspice, cloves, ginger, and orange zest and is made low carb with coconut flour and almond meal flour instead of wheat flour. Made in 35 minutes, each hot cross bun contains 3.2g net carbs and 6.2g protein.
For more easy, low carb dessert ideas check out our library of over 1,600 recipes. And if you're really craving candy, instead of digging into your kids' Easter baskets, treat yourself to some Atkins Sweet Treats. Happy Easter!