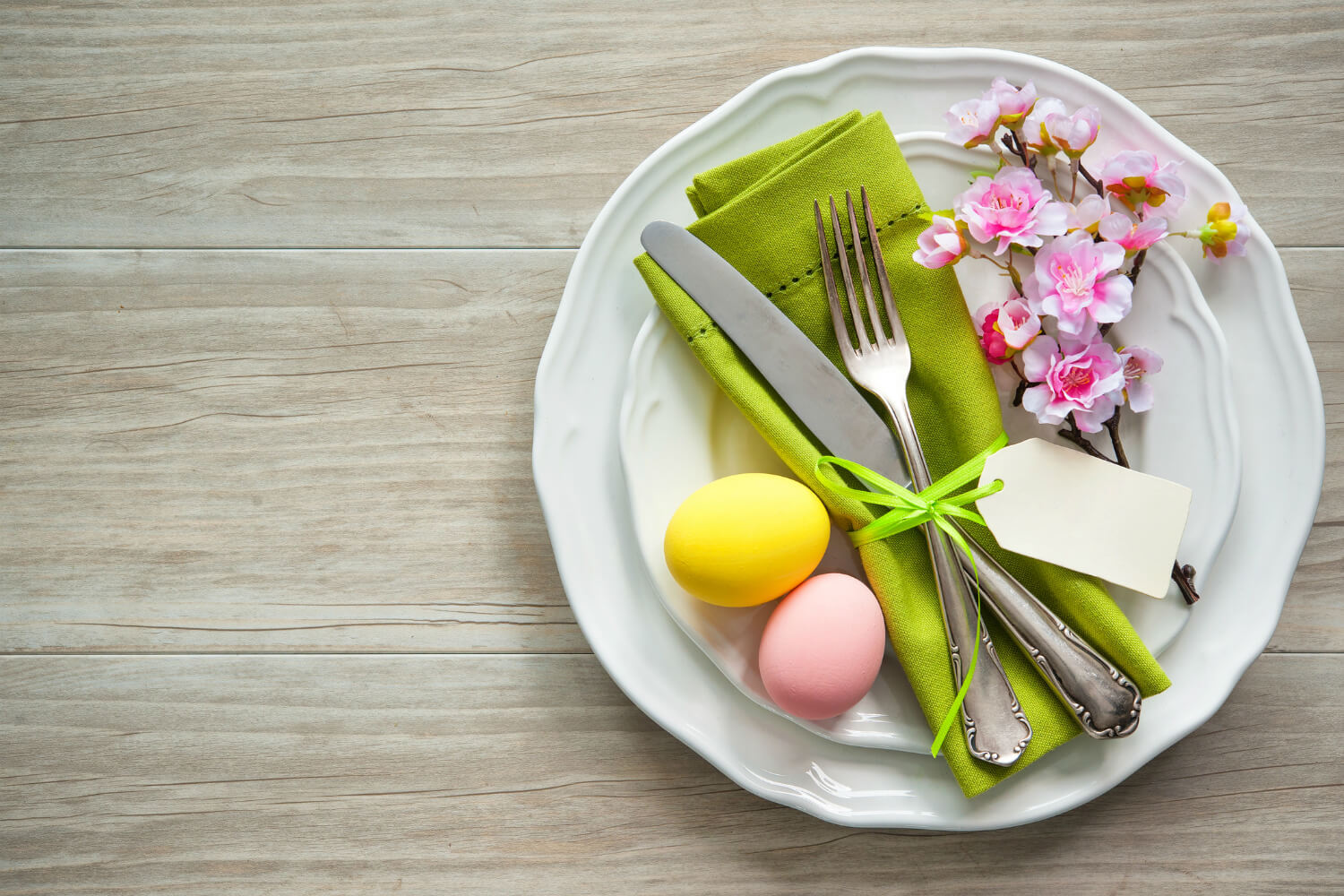 Preparing a holiday feast that appeals to all your guests can bring on a lot of pressure when you're on a low carb diet, but these Easter recipes are dishes that everyone at the table can enjoy. From fresh flavors and savory bites to sweet Easter desserts, there's something for everyone while maintaining your weight goal. Get ready to impress friends and family with a delicious Easter spread featuring these low carb recipes:
1. Sun-Dried Tomato Deviled Eggs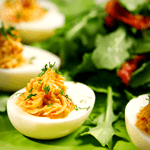 Eggs are not only a famous Easter tradition, but are also low in carbs and high in protein. This rich, creamy sun-dried tomato deviled egg recipe makes a great addition to your passed plates, or they can be enjoyed separately as an appetizer. Each serving contains 3.1g net carbs.
2. Cucumbers and Hummus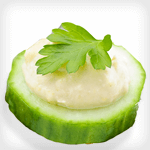 The ultimate "no fuss" appetizer for your Easter spread (but still rakes in the compliments) are these cucumber and hummus bites. Just slice your cucumbers in bite-sized pieces and top with organic hummus for a fresh and crisp snack. Each serving contains 9.3g net carbs.
3. Stuffed Mushrooms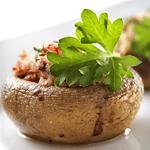 Another great starter includes stuffed mushroom caps. Our stuffed mushroom recipe uses mozzarella and parmesan cheeses along with ground Italian sausage, which can be substituted with turkey or vegetarian sausage. Each serving contains 0.7g net carbs.
4. Baked Goat Cheese and Ricotta Custards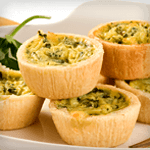 For a unique and savory addition to your Easter spread, these baked goat cheese and ricotta custards are a delicious choice. The quiche-like bites combine spinach, eggs, walnuts, and three types of cheeses. Each serving contains 4.1g net carbs.
5. Maple-Mustard-Glazed Baked Ham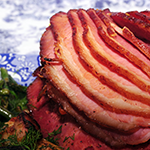 Baked ham is a widely-accepted Easter tradition, and low carb ham can be enjoyed during any phase of the Atkins program. Our recipe for Maple-Mustard-Glazed Baked Ham is a holiday crowd-pleaser and packed with flavors of mustard, cloves, and maple syrup. Each serving contains 0..3g net carbs.
6. Barbecued Glazed Ham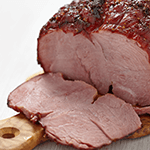 For an unexpected spin on the classic Easter ham, a barbecued glazed ham is a tangy and flavorful approach that your guests are sure to love. In comparison to the previous ham recipe that can be enjoyed during any phase, this recipe is only approved for Phase 3 and beyond of the Atkins program. Each serving contains 1.9g net carbs.
7. Mixed Berry Shortcakes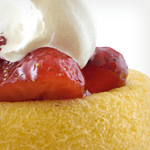 With springtime also comes fresh berries, the perfect complement to an Easter dessert like mixed berry shortcakes. Make each shortcake the night before, then assemble the berries and whipped cream right after your dinner course for the freshest results. Each serving contains 12.3g net carbs.
8. Lemon Mousse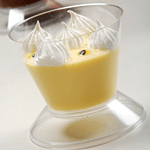 This tart and zesty dessert will cleanse the palate but won't leave you feeling over-stuffed after a delicious Easter meal. Our lemon mousse recipe is made with eggs, fresh lemon juice, and even calls for Brandy (although you can substitute Grand Marnier or orange liqueur to give it more citrus flavor). Each serving contains 2.9g net carbs.
9. Coconut Macaroons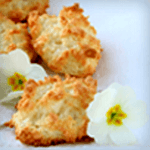 Chewy on the inside, crispy on the outside, and simply delicious with every bite. These light and delicate coconut macaroon cookies are not only perfect for spring, but also easy to whip up for parties. Each serving contains 1.2g net carb.
10. Strawberries and Cream Cupcakes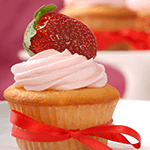 Nothing says spring flavor like fresh strawberries. Treat your Easter guests and serve Strawberries and Cream Cupcakes, made with coconut flour and almond flour in order to keep net carbs to a minimum. Each cupcake contains 5.1g net carbs.
You can still enjoy the Easter recipes you love when living a low carb lifestyle, and that's something to celebrate. Find more recipe ideas when you start your Atkins journey today.