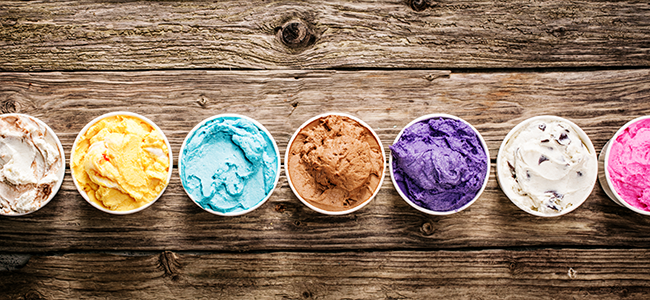 As if summer doesn't bring enough reasons to smile—July is National Ice Cream Month, and National Ice Cream Day falls on July 17. If you think this means you'll have to cheat on your Atkins diet, think again. We've rounded up four delicious and low carb homemade ice cream recipes below. Keep in mind, you'll need an ice cream maker for all four.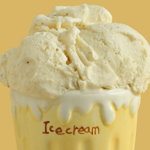 This classic frozen custard recipe requires just six ingredients, many of which you probably already have. Vanilla extract and sucralose give it the perfect amount of sweetness. Stir in chopped nuts for a crunchy texture. One serving contains 3.6g of protein, 35.6g of fat, 0g of fiber, 5.1g of net carbs, and 349 calories.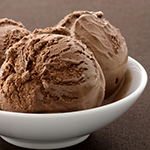 Chocolate lovers can rejoice in this recipe. Made with unsweetened cocoa powder, sucralose, and vanilla and almond extracts, it's just as good as higher sugar versions. Once the freezing is complete, serve immediately for soft-serve ice cream, or store overnight for firm ice cream. Each serving has 5.7g of protein, 36.7 of fat, 2.7g of fiber, 7.1g of net carbs, and 373 calories.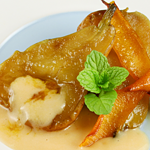 Ginger Ice Cream With Caramelized Pears
Ginger adds a little heat to this cool treat. Spoon the ginger ice cream onto a baked pear for a combination of textures that's just as good as pie à la mode, but with fewer carbs. There are 3.7g of protein, 35g of fat, 0.5g of fiber, 6.6g of net carbs, and 351 calories per serving.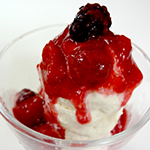 Coconut Lemon Ice Cream with Blackberry-Peach Compote
Savor the bounty of the season with this fruity dessert. Coconut cream creates a rich and buttery foundation for the crisp, sweet flavors of peaches and blackberries. Stevia and Xylitol keep everything under six net carbs. In each serving, you'll find 3.2 g of protein, 15.9g of fat, 13.8g of fiber, 5.9g of net carbs, and 214 calories.