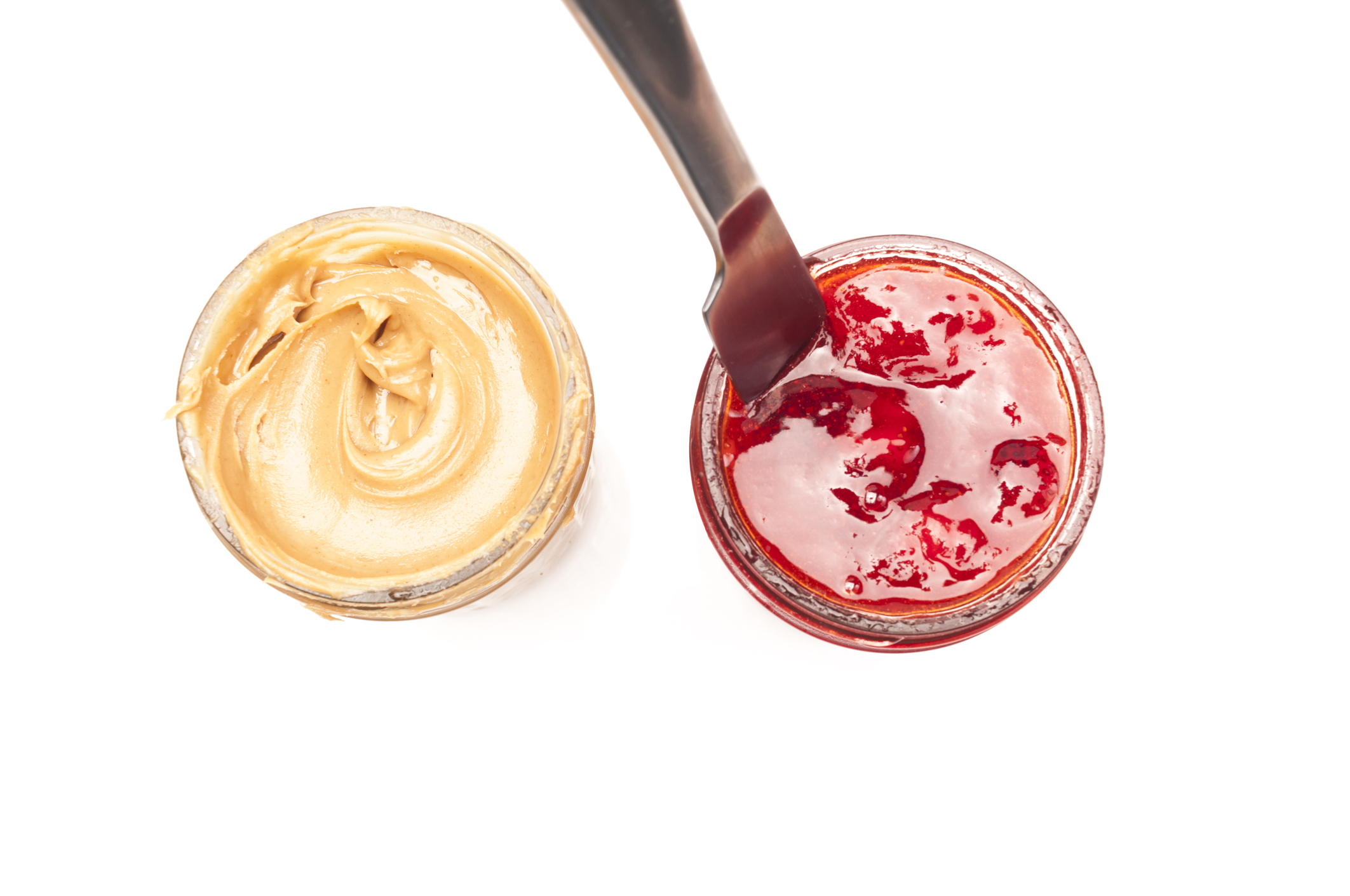 Nothing goes better together than the classic combination of sweet and savory peanut butter and jelly. But these two ingredients, in addition to sandwich bread, are often high in hidden refined sugars and carbs. But you're not stuck! Whether you like your peanut butter crunchy or smooth, spread the love for PB&J this National Peanut Butter and Jelly Day with these four ideas for enjoying this pair the low carb way.
Classic Peanut Butter and Jelly
We can't leave out the classic peanut butter and jelly sandwich, but we're here to help you make it low carb. When shopping for ingredients, choose natural peanut butter (or any nut butter, for that matter!) which will have less added sugar. Two tablespoons of Smucker's Natural Chunky or Creamy peanut butter contains 4g net carbs. As for the jelly, look for those labeled low carb, low sugar, sugar free, or low glycemic jellies, jams, fruit spreads, marmalades, and preserves. And you don't have to stick with grape!
Make your PB&J even lower carb by toasting only one slice of bread and eating your sandwich open-faced or spread your toppings on low carb crackers. Use this Atkins Carb Counter to keep track of your net carbs, as the combinations are endless but the carbs aren't.
Belgian Waffles with Blackberry-Peach Compote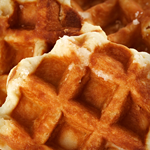 Start National Peanut Butter and Jelly Day off on the right foot with these easy, homemade Belgian Waffles. Made with whole grain soy flour, one serving of plain waffles contains 3.7g net carbs and 7.5g protein. Skip the sugary syrups and instead spread some low carb peanut butter on these waffles and top with this Blackberry-Peach Compote. You'll soon have a quick, healthy breakfast with all of the flavors of the classic PB&J without all of the carbs.
Peanut Butter and Jelly Thumbprints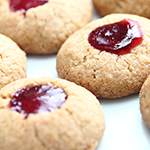 Turn your love for PB&J into cookies with these Peanut Butter and Jelly Thumbprints. These flourless treats are made with low sodium and low sugar natural creamy peanut butter, erythritol powder, egg, vanilla extract, baking soda, salt, and your choice of sugar free jam (we love raspberry!). With 2.8g net carbs and 3.5g protein per serving, these thumbprints are a peanut butter and jelly recipe you won't feel guilty about!
Chocolate Peanut Butter Smoothie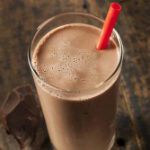 Smoothies are a great way to keep your energy up throughout the day and keep you feeling full until your next meal. On it's own, this Chocolate Peanut Butter Smoothie recipe has 7.2g net carbs and 32.4g protein and calls for unsweetened coconut milk, organic peanut butter, chocolate whey protein, cocoa powder, cinnamon, stevia, and a dash of salt. Add a handful of berries to pack in extra good-for-you nutrients and give your smoothie the "jelly" flavor.
For more easy, low carb snack and meal ideas check out our library of over 1,600 recipes. Happy National Peanut Butter Day!