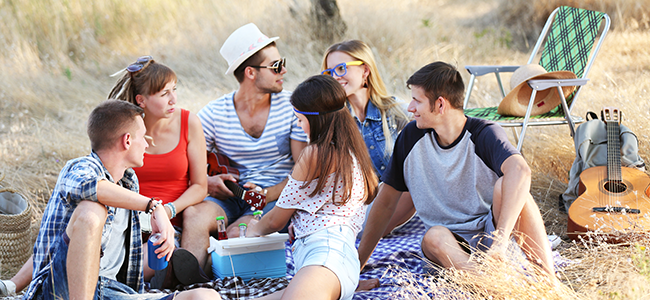 A picnic is one of those quintessential summer activities, but it's all too easy to let the warm months drift by without planning one. With International Picnic Day just around the corner (it falls on June 18), you now have the perfect reason to make the most of summer's warm temperatures and abundance of seasonal produce. We've highlighted four quick, but tasty picnic recipes below to make planning easy.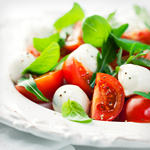 A good picnic recipe must travel well, and this classic Italian salad does just that. Simply toss cherry tomatoes, mozzarella, olive oil, and basil into a sealed container and go. The creamy tang of the mozzarella melds beautifully with the sweetness of the tomatoes and basil. In each serving, you'll find 10.1g of protein, 27.4g of fat, 1.1g of fiber, 2.3g of net carbs, and 294 calories.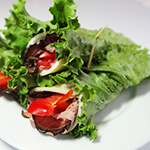 Roast Beef, Red Bell Pepper, and Provolone Lettuce Wraps
This light, but nourishing wrap takes minutes to make. Romaine lettuce leaves provide a crisp, low carb alternative to bread and allow the savory flavors of roast beef, red pepper, and provolone to shine through. If you're not a fan of horseradish, swap in a milder honey mustard. There are 38.2g of protein, 30.2g of fat, 1.9g of fiber, 3.3g of net carbs, and 445 calories per serving.

Don't be deceived by the simplicity of this fresh fruit salad—it's a showstopper. To make it, just chop and toss a mixture of apples, bananas, kiwis, and raspberries. The variety of colors, flavors, and textures are the perfect way to savor summer's freshest produce. Each serving contains 1.1g of protein, 0.5g of fat, 4.6g of fiber, 15.1g of net carbs, and 79 calories.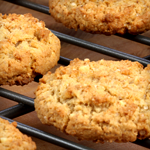 Save time by baking these scrumptious cookies the night before your picnic. The combination of pistachios and vanilla extract creates an irresistible sweet-and-salty taste, while oatmeal adds texture. One serving contains 1.5g of protein, 5.5g of fat, 0.6g of fiber, 2.5g of net carbs, and 66 calories.