Julie Heyer
Age 42
A brand new life

* The average person can expect to lose 1-2 lbs. per week. Results may vary. Weight loss is influenced by exercise, food consumed and diet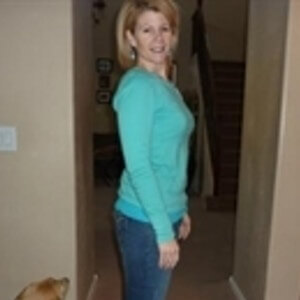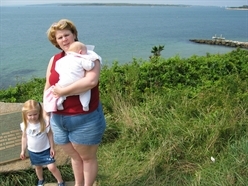 My Story:
I had been obese my whole life. My father was a diabetic and my mother has been seriously overweight all her life. I was not raised to eat healthy foods and exercise. In the sixth grade, I wore a size 14, and got up to a size 26 before finding Atkins. I had tried to lose weight many times over the years, most of the time by following the popular low-fat diets. I would lose some weight, but inevitably regain it all, and then some. I was fat, tired, depressed and not really living my life. I had two beautiful daughters and was sitting on the couch watching them grow up.
I was considering bariatric surgery, when a friend encouraged me to try Atkins. I bought the Dr. Atkins New Diet Revolution book. It was really life- changing. It made perfect sense to me!! I was amazed. I decided to give it a try. Eating healthy fats sounded heavenly after suffering through low-fat diets for years. I was really excited to try something so different. That first week I enjoyed chicken Caesar salad (no croutons) with real dressing! I had cheeseburgers (no bun), scrambled eggs, grilled steak or chicken, etc. The food was so delicious, and by the end of my two-week Induction, I had lost 12 pounds! I wasn't hungry; I had loads of energy, loved the food and lost weight? Crazy! I was hooked!!
I lost 100 pounds that year, and by July 2004 I was down to 175 pounds and a size 12-14 for the first time in 23 years. I inspired my husband to lose 85 pounds on Atkins and even my mom lost 40 pounds. I was excited and shared my new lifestyle with everyone. I am so happy to have changed my life and my family's life. I have lived low-carb since 2003, and I am now down to 152 pounds, and a size 6-8. I'm a "normal" size and weight, and I am a whole new person. I grab life by the horns and don't hold back any more. I can do anything I choose to do now.
As a family, we hike, bike, camp and are very active. I work out regularly and follow the low-carb lifestyle. I am so thankful to Dr. Atkins, and I am so glad I gave his plan a try. I've "dieted" for most of my life, all of it low-fat and calorie restricted. I was miserable and unsuccessful. The Atkins plan works, and it is easy! The products are great and make sticking to a plan easier. It really has become a way of life for me, and my family. And such a great life it is!
Favorite Atkins Friendly Food: Twice-baked cauliflower—mashed cauliflower, cream cheese, bacon, onions and cheddar cheese. Everyone loves it and chooses it over mashed potatoes on Thanksgiving.
My Goals:
Not provided.